Description
Each planetary system in the game world is different in terms of lighting, soils and habitats. Depending on your karma, there may be more or less friendlies around you, which can make the environment more welcoming, or straight up hostile. You have two ships to look after: a mothership capable of star travel and nuclear mining; and a smaller research oriented vessel capable of collection, small scale mining and defence. Using those vessels, you complete missions that involve interplanetary and interstellar travel, free flying, mining, trading, crafting and destruction...
Study blueprints and mine resources to upgrade your research vessel, it helps when chasing asteroids and bad guys. There are plenty of options for upgrades in the Lab, and that's also where you take care of life support for your crew working in your mothership. Besides all this, the specialty of Constellation Distantia would be the dozens and dozens of illustrated cutscenes that carry on the professionally written story about our heroes searching for answers to clues found all over the galaxy.
Free flying in varying planetary systems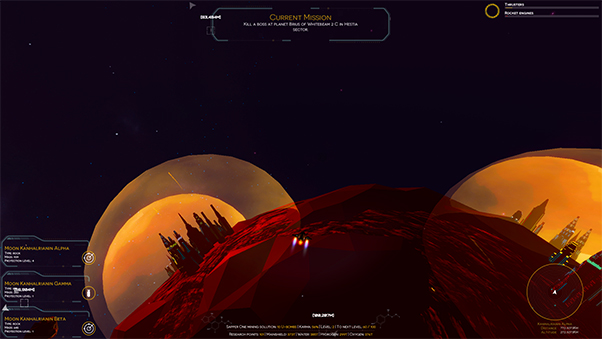 ---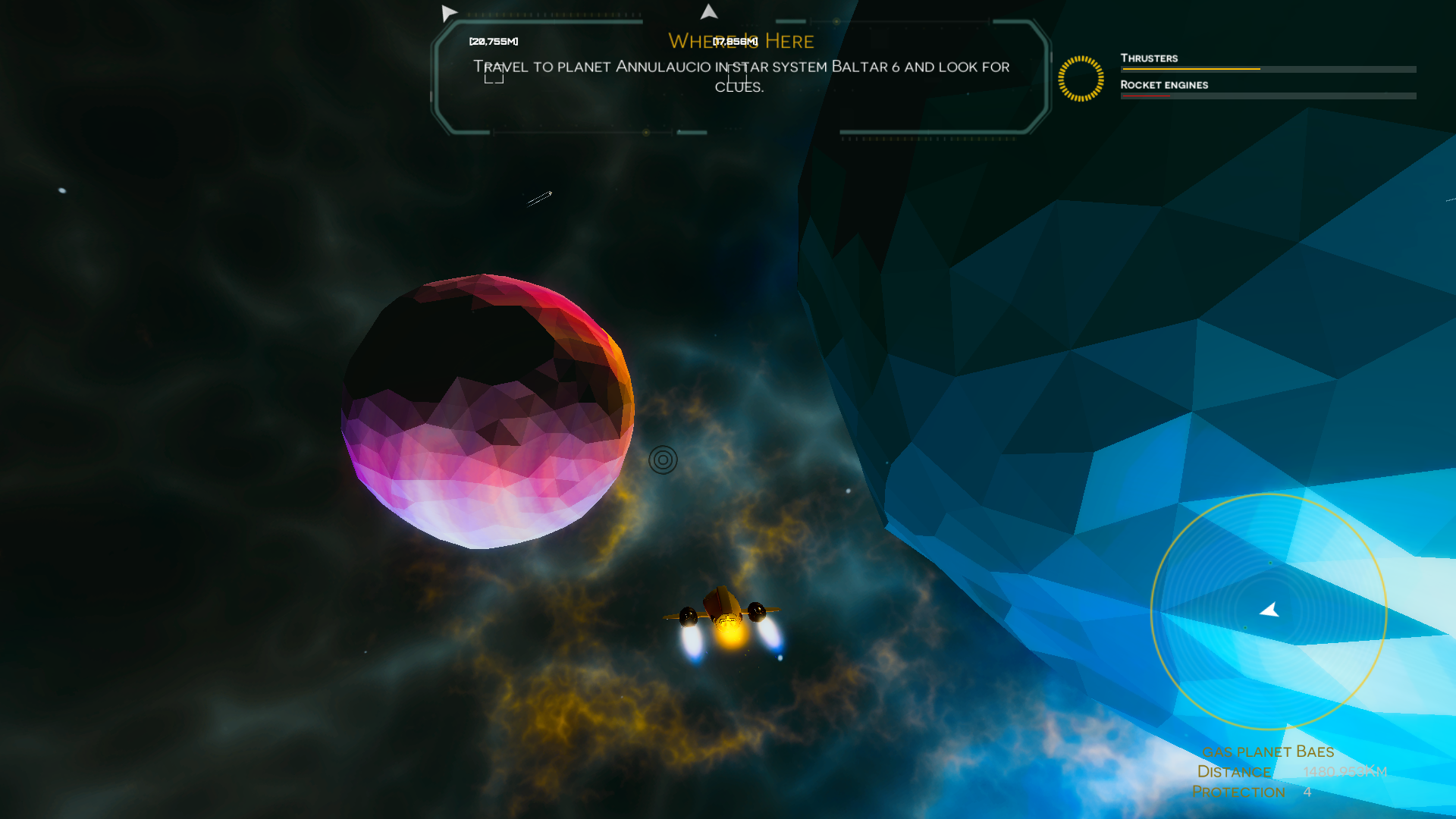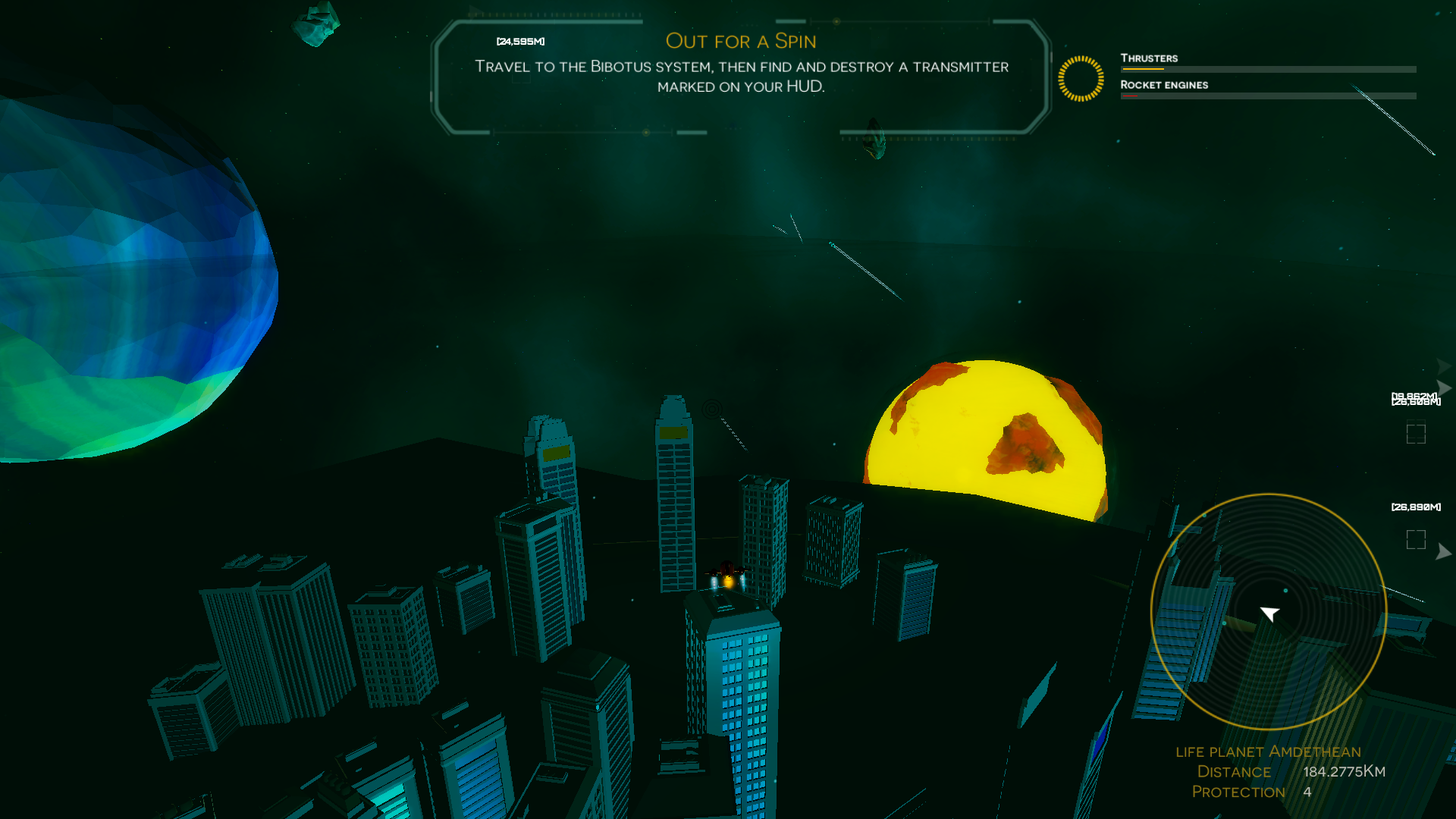 Asteroid mining with the smaller vessel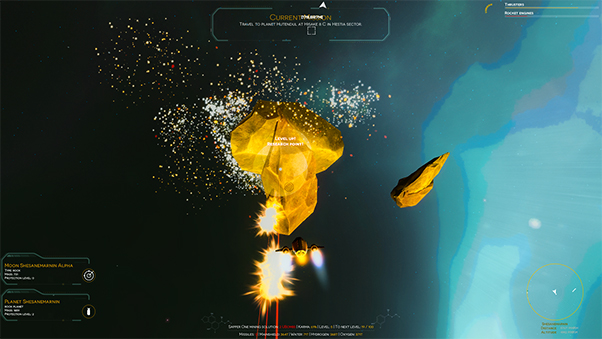 Nuclear mining with the mothership - collect deposits using the smaller vessel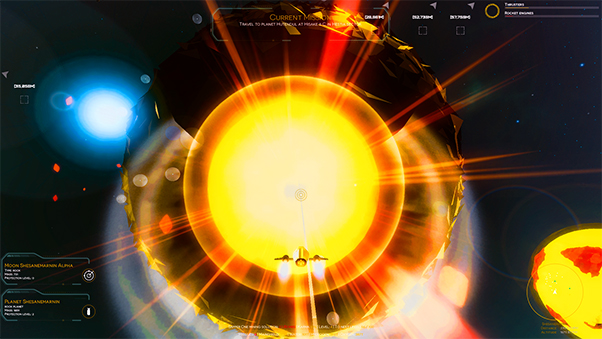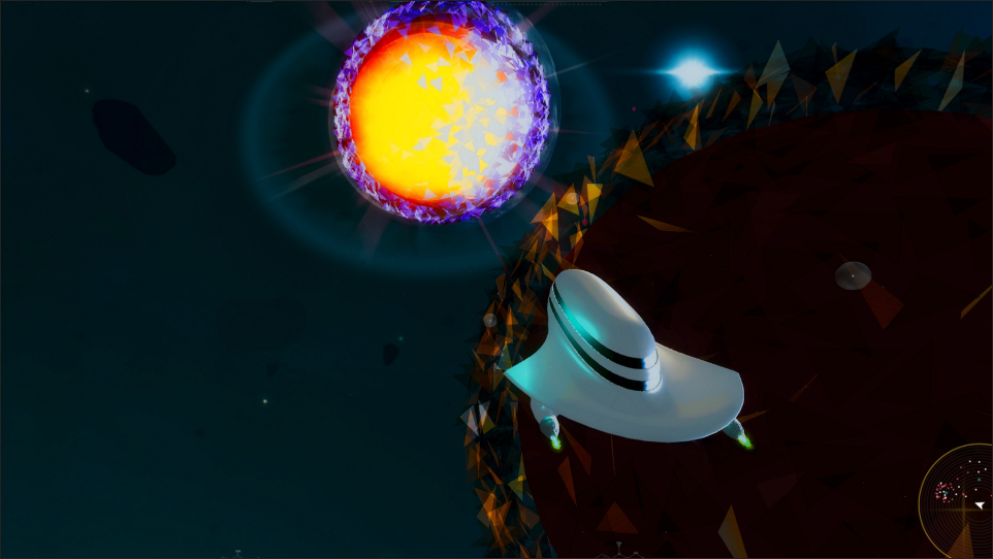 Combat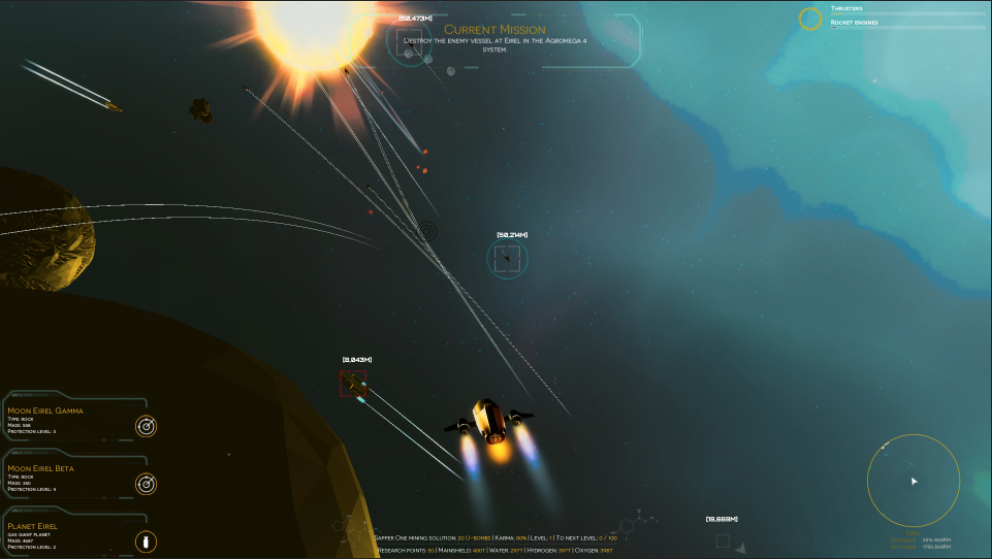 Crafting
Part of the Lab: research blueprints and inventory items: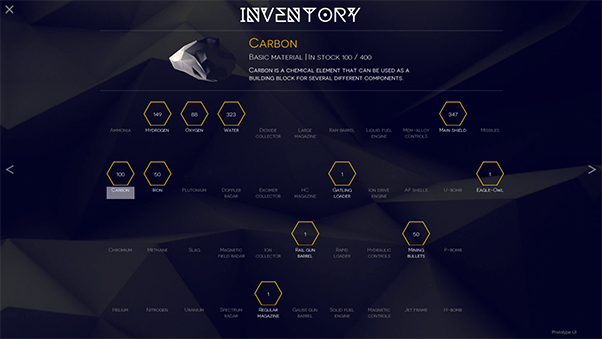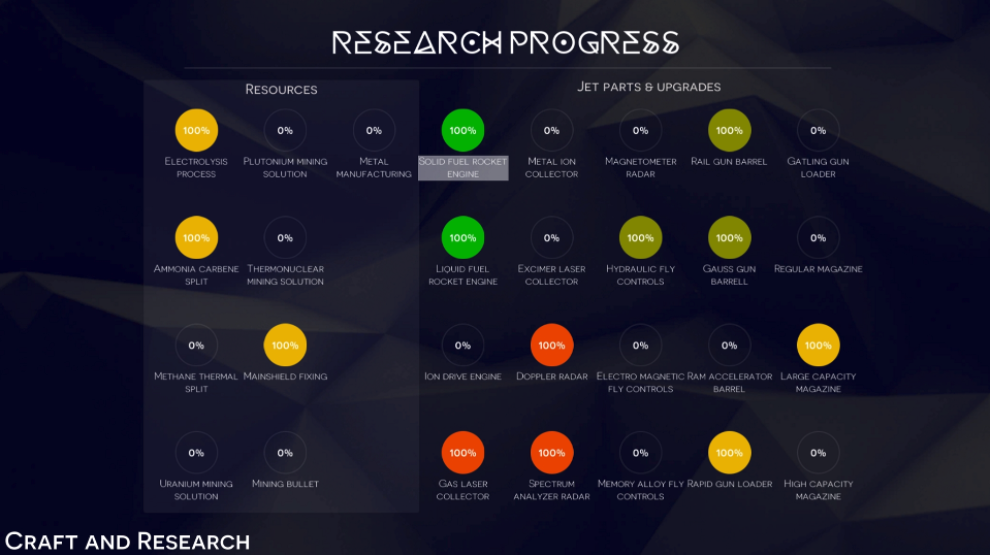 Constellation Distantia will be released early 2017 on Steam!