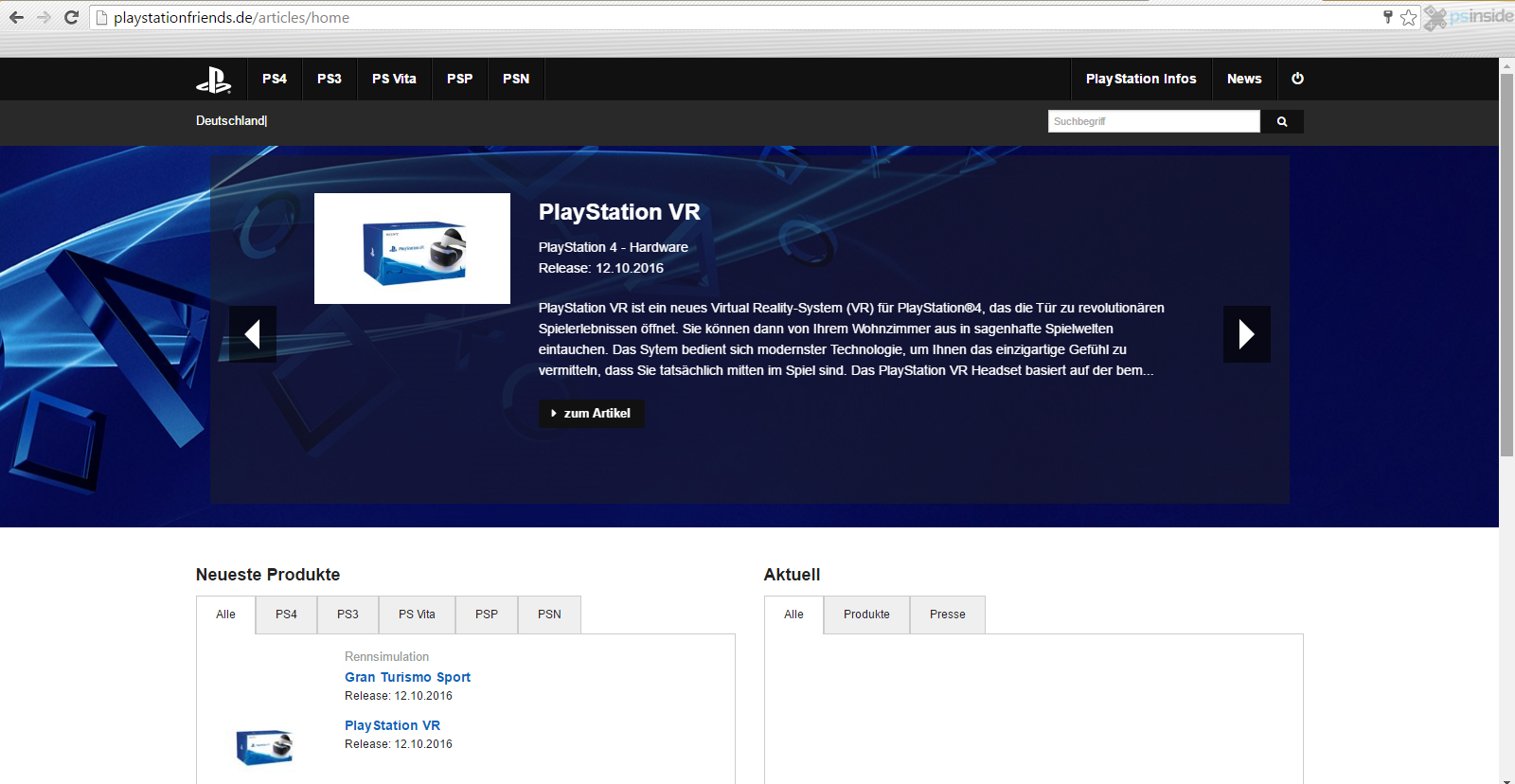 Though we know that the PlayStation VR will be launching on October of this year, Sony has not yet announced a specific date. That date may have just been leaked, however, if a report from German website PSInside is accurate.
The report states that the German version of Sony's official PlayStation press portal was update to include a release date of October 12, 2016 with the PlayStation VR hardware section. Additionally, a release date for upcoming PlayStation-exclusive Gran Turismo Sport was update to include the same release date of October 12.

This would make sense, seeing as Gran Turismo Sport will include full support for the PlayStation VR hardware. As one of Sony's long-running, high-successful exclusive properties, a Gran Turismo game would make for a perfect launch title for new PlayStation hardware like the PlayStation VR.
Take it as rumour for now, because either way we'll be getting our hands on the PlayStation VR headset later this year.