Description
"Welcome Citizens….to the biggest and best TV show in the Galaxy…… Doctor Kvorak's Obliteration Game!
"Once again we have an incredibly exciting show for you tonight, with three very special guest stars who are lucky enough to play for the most incredible prizes for their planet. If they win, their civilization jumps light years into the future. What a privilege! What an honour to be selected!
"And here's your host….the amazing, the indomitable, the formidable, the Dastardly Doctor of Dread himself, Doctor Kvorak!"
Welcome to the biggest and best intergalactic reality TV show of all time –Doctor Kvorak's Obliteration Game. Controlling three talented contestants Greeboo, Micmac and Tiktok, you are playing for ultimate prizes – dazzling technology that will advance your civilization by thousands of years. If you win, your success will be celebrated throughout the galaxy. Such skill, such fortune, such heroism!
But all is not what it seems, for if you lose then you risk the very annihilation of your world.
Liberate or Obliterate – which will you choose?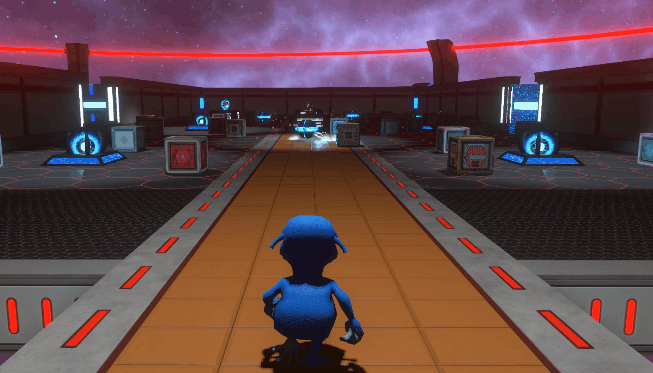 Features:
Doctor Kvorak's Obliteration Game is an atmospheric single-player 3D adventure puzzle game for PC, Linux and Steam OS
Play the ultimate game in the galaxy – defeat dangerous traps, solve complex puzzles, rescue your friends and save your world from certain doom
Control three individual characters, each with their own special power, who must work together to outwit Doctor Kvorak and win fabulous prizes
Extensive 3D environment with unique dynamic camera view allowing you to play from many different perspectives
Create and share your own maps using the comprehensive level editor
VR Headset supported (currently Oculus Rift)