ModDB v5 design at DBolical
You may have seen the news that we are working on a modern version of IndieDB and ModDB. We've managed to complete step 1, which is converting the current v4 design to a similar but responsive version. You can join the alpha via DB Testing.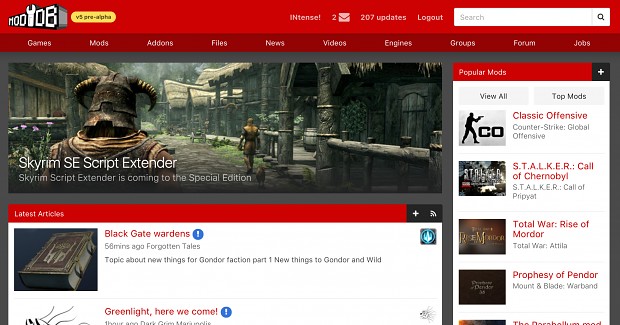 The challenge
The problem we face is we are programmers not designers. This means that the current design feels like every other flat and metro site on the internet. And while this looks great, is safe and suits most websites, we are a gaming site with a long and proud history. We want the new design to capture the heart and feel of ModDB v4, whilst also pushing boundaries like any respectable gaming site should. Our industry is after all built on great experiences and art.
How can you help
We need someone with a knack for designing jaw dropping websites. Ideally someone who is a wizard with CSS and can look at what we've made so far, then tweak and change a few things, throw in a few images and make it look like the site it should. If you believe this is you, send us a link to your portfolio, so we can see your design pedigree and decide if you are the person for us.
The position is paid
We will negotiate a fair wage with you, and hope this is the first of many jobs - as we have been around for 15 years and plan on making websites for the next 15 years!
To Apply
If you are interested in the role, send us an email with your details to hello@dbolical.com
Moddb.com