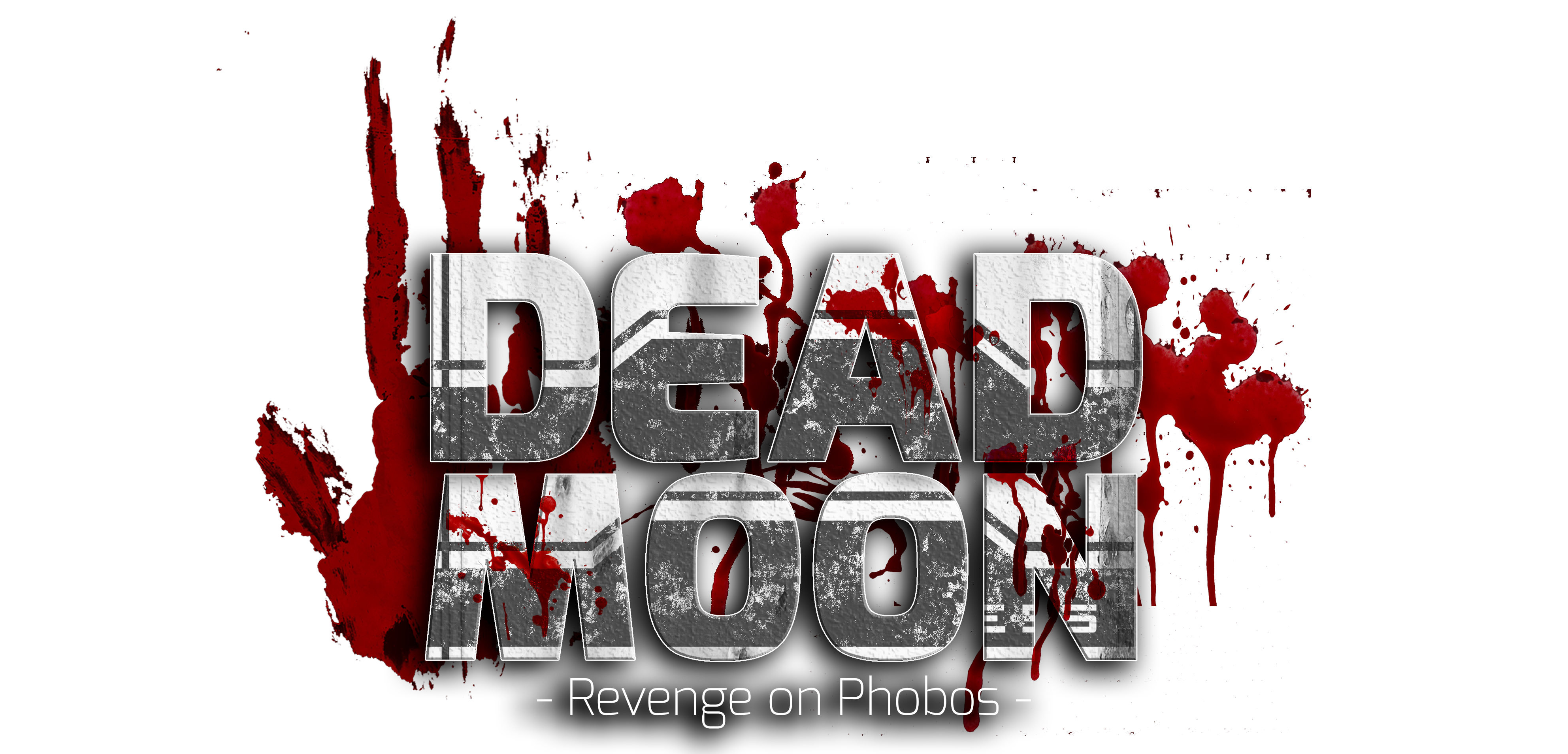 Dead Moon -Revenge on Phobos- is already available on Steam and Oculus Store as Early Access.
Features
New 3D models
New textures
Higher dynamic through Volumetric Light
New texture variations
And of course more blood!
Fixes
Fixed a problem with the light calculation in some maps
Some collision queries for 3D objects have been improved
Fixed a problem where the player could get stuck in the tutorial map
Fixed a problem where opponents could not pass a door in one map
Fixed a problem with texture overlays
Fixed a problem with the gravitation of destructible walls
News
- New trashy Stickney 2 design elements
- More ammo on difficult hard
- Loading/Screen information


Fixes
- Small Medikits 25 could partially charge 75 hp on difficult easy and hard
- Collision adjustments
- Revised light design in some places
Description and new features
- Optimized depth effects through color dynamics and texturing
- Adaptation of AI ranged combat for better game dynamics
- New 3D elements
- New textures
- Revised texture design
- Partially revised level design
- Partially revised lighting design
- Higher level of details in many maps
- Opponents have been repositioned in some places
- New sky environment

3D Elements
- Spotlights
- Small acid tanks
- Preservation tanks
- Steel structures
- Diffferent wall typs
- Monster pieces

Fixed
- Some walls were set wrong
- Some items were set wrong
- Texturings were faulty in some places
- Corrections to various light sources
- It could happen that opponents switched to close combat mode too quickly
- Adjustment of collision detection for some 3D elements
Designs

- New texturedesign for some 3d elements
- New 3D Elements (Monster parts, destroyed wall elements, moon base scrap metal, steel elements)
- Some sloping ceiling elements have been adapted
- Higher level of detail, especially in two Boss maps

Hotfixes

- Adjustment of sequences
- Shadow corrections
- There were components that were not set correctly
- In a boss map the ground level has been adjusted
- Collisions adjusted
- Replacement of textures
Description
Numerous new environmental elements in all four episodes
Redesign of maps in many places
Fixed integration of the billboards in the tutorial map
Revised and more detailed shooting range. Expansion of the tutorial map
New light and particle effects
More tactical behaviour during monster hunt possible due to the new 3D elements
New textures
Access card in the third episode, second map has been placed more sensibly

3D Elements
Seven new lamp types
Different versions of acid tanks
New wall types (broken-, dented-, sloping- and abstract walls)
Protective barrier, floor- and electronic panels, diversified cover sheets, new box type

Fixed
Light reflections in the maps
In some places the walls were set incorrectly
In the second episode the final monster could only run to a limited extent
Adjustment of the light intensity on some maps
In the fourth episode, third map it could happen that the porjectile collision was partly not correct
Optimized collision detection for projectiles in 3D elements
• New Monster Jumpscares
• New 3D elements in numerous maps
• New Textures
• Revised labels in the tutorial scenario
• Diversification of enemy behavior in the tutorial map
• Interactive tablets with story elements and background information
• New particle effects for the Green Gold
• New splash effects for the Green Gold
• Fixed problems with the collision of monster parts optimized
• Fixed texture error monster cage episode 1,2
• Fixed faulty light calculation in episode 4
• Fixed. Some players had problems picking up items.
- Fixed high bug
- Fixed health/armor percentage
- Fixed armoured door closing times
- Fixed impact radius for pink alpha monster

- Keycard size changed
- Adjusting the player's deceleration with glide locomotion
- AI variation of the blue boxer monster
- No more stucking opponents in doors
- New enhanced locomotion system
Walking/Running function via thumbpad (Vive) and thumbstick (Rift)
Stepless speed control
Speed-up function
Teleportation (To reach higher places for medikits, etc.)
Turn function
Still suitable for left and right handed players
All functions can be used at any time during the gameplay.


- Difficulty level for each of the four episodes

- More balanced health and damage ratio
- CPU performance update (Tested with FX6350/R390)
- New gore effects (Monsters can cut into pieces)
- Holobutton for ingame video screen
- New geometric wall elements
- Music support for endboss fight
- New powerful alpha monster in ep 3 and ep 4
- More damage with Plasma Gun
- Adapted instruction graphic
- Some smaller bug fixes
More diversification of enemies AI
And again revision of locomotion e.g.:
- Faster teleport
- Faster walking speed (If you have Motion Sickness use slow down or teleport)
- Speed-up effect
Higher level of detail in the maps
Bigger explosions with more particel details
Improved blood and splatter details
Tons of smaller bugfixes, tweaks and otimizations
• Complete revision of the tutorial map
• Remove tutorial voice (Thanks to JadeK)
• Drastic increase of walking speed (Thanks to VoodooDE)
• Hit-Animations and demage feedback
• Complete new monster noises
• Bugfix sounds of dead monsters
• Tons of smaller bugfixes, tweaks and otimizations