DearCraft is a game that allows players to create a world with imagination and creativity unboundedly and play their own 3D sandbox game spontaneously.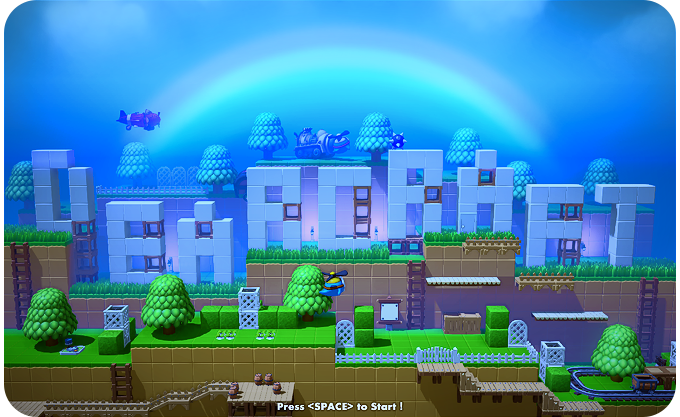 I know what you want! During the past 3 years I have surveyed various sandbox games. A lot of game feedbacks come from Steam community, FB, Youtube and game web sites or forums.
In this sandbox world, you are no longer alone. Go enjoy a wide variety of games with your friends. You will always have something you would like to do. This game is made for you, and you have DearCraft, which means you have a lot of dreams and a lot of experience.
Thousands of sandbox game fans with what they actuall want. Realize the next great game! Support me, I need your svaluable feedback.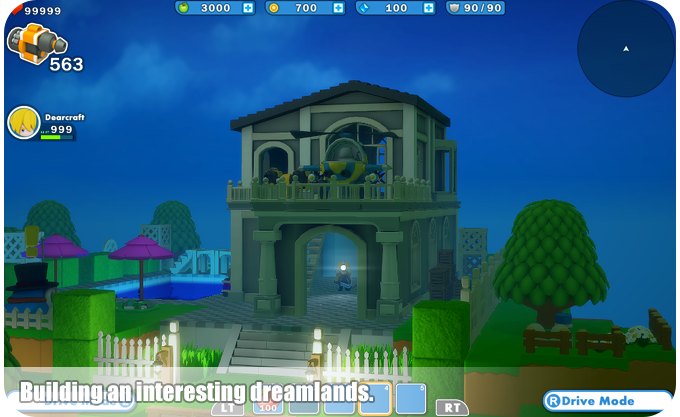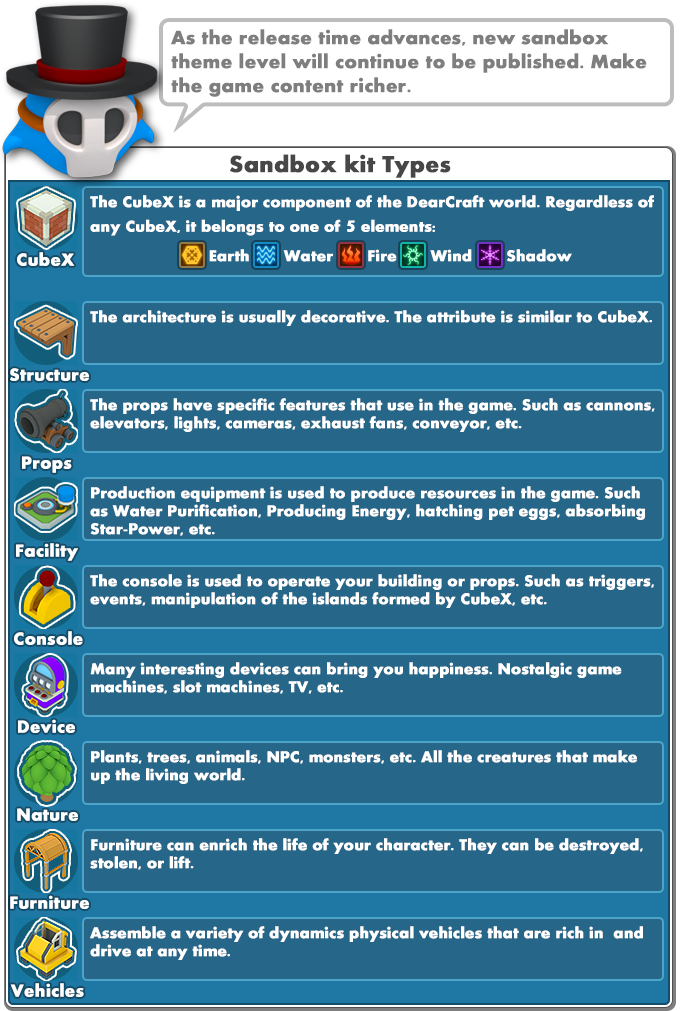 Usually a theme is a collection of any kits, it can be in any form, any combination, just like LEGO toy sets.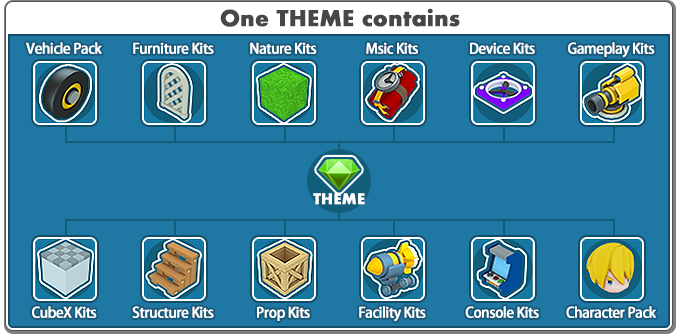 ---