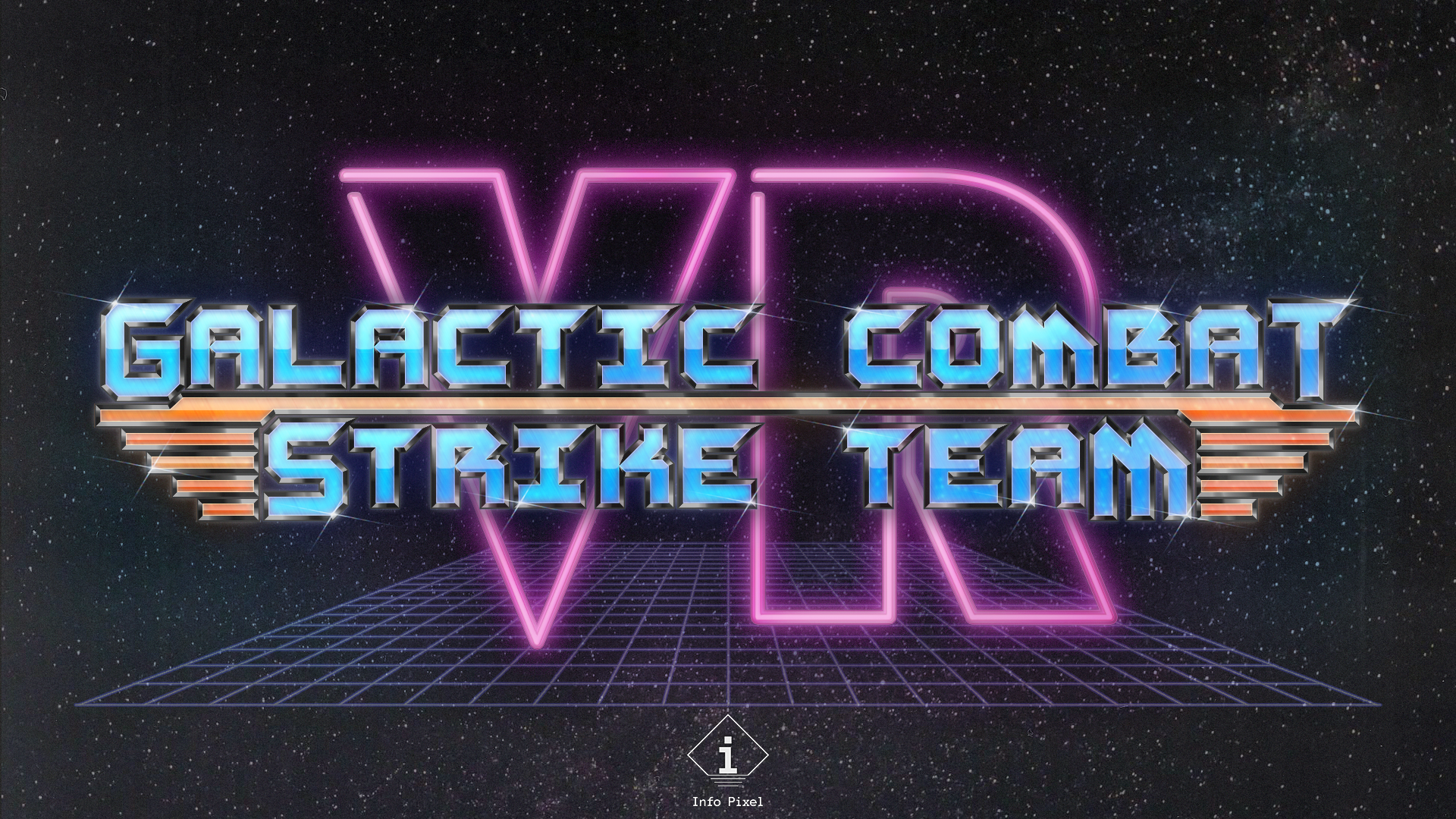 The Info Pixel team is proud to present Galactic Combat Strike Team! A VR space shooter with both single player and co–op modes, and a retro wave inspired art style that is sure to brighten up your day.
In single player, you will get your heart pumping as you take control of an experimental space fighter that could turn tide of any battle. In co-op mode, the player has the choice of being either a fighter pilot, engaging waves of enemies in high-speed dogfights, or an engineer who keeps the ship functioning in the heat of battle. Throughout the game, you need to defend Earth from a hostile invasion by a mysterious and horrifying enemy.
Game play Includes:
Co-Op VR online Play
Custimizable Ships
Upgrade-able weapons and armour
Rogue like encounters
Epic Boss Fights
Awesome soundtrack

You can stay informed of our progress and see our other projects by following us on facebook, twitter and our website.