Konrad the Kitten just published its update 1.2.
As major feature, the update adds support for HTC Vive Trackers that can now be used to synchronize a real world item with the virtual world even better. Although the game can also be played with common VR Controllers, using Vive Trackers pushes it to a new level.
The game asks you to attach a Vive Tracker with rubberbands on the back of a plush toy to make this plushy come alive as a cute kitten in the virtual world. When attaching the Tracker, please assure that the orientation of the tracker is correct.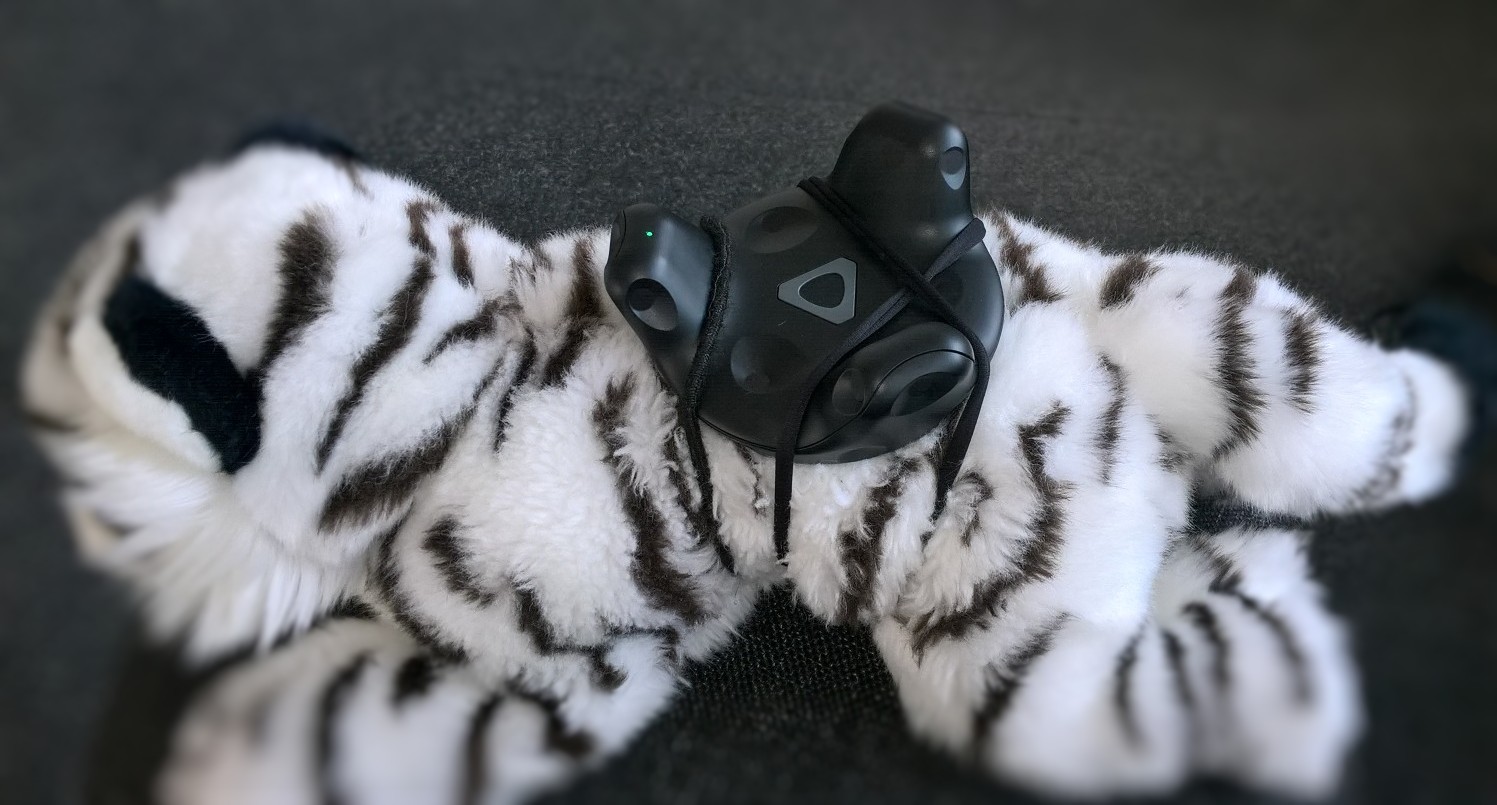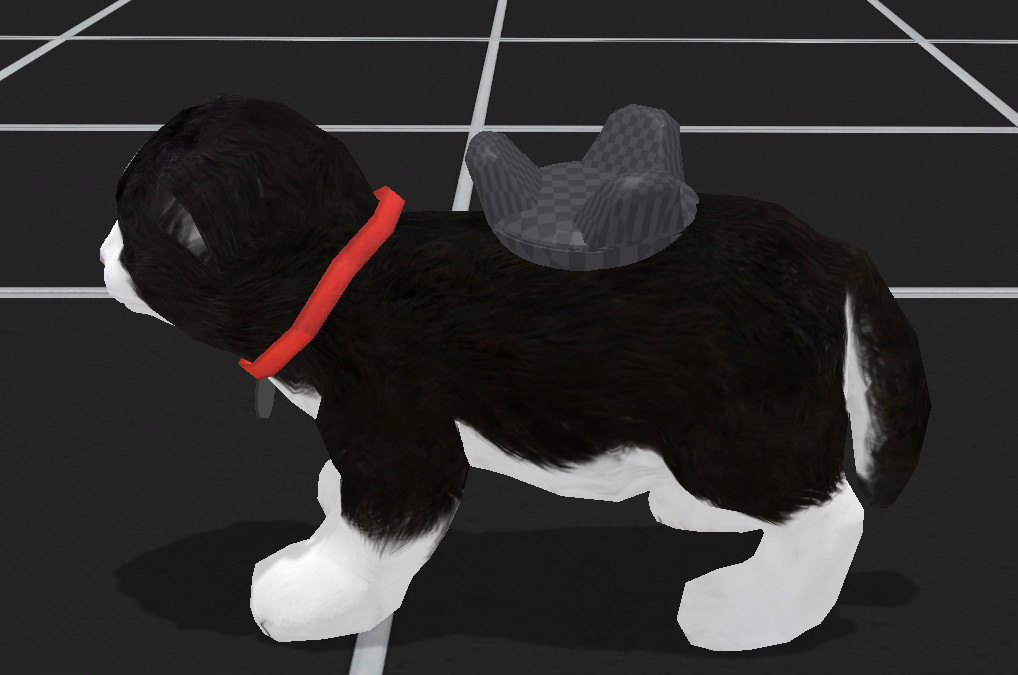 When the game is started and a Vive Tracker is detected, the game automatically switches into "Plushy Mode". This mode synchronizes your real world plush toy, its height, and the height of your floor with the virtual world. When placing the plush toy on the real world's floor, the cute virtual kitten will stand on the ground in the virtual world as well. The whole game is designed to be played just by placing and guiding the kitten itself. No single button on a controller needs to be pressed.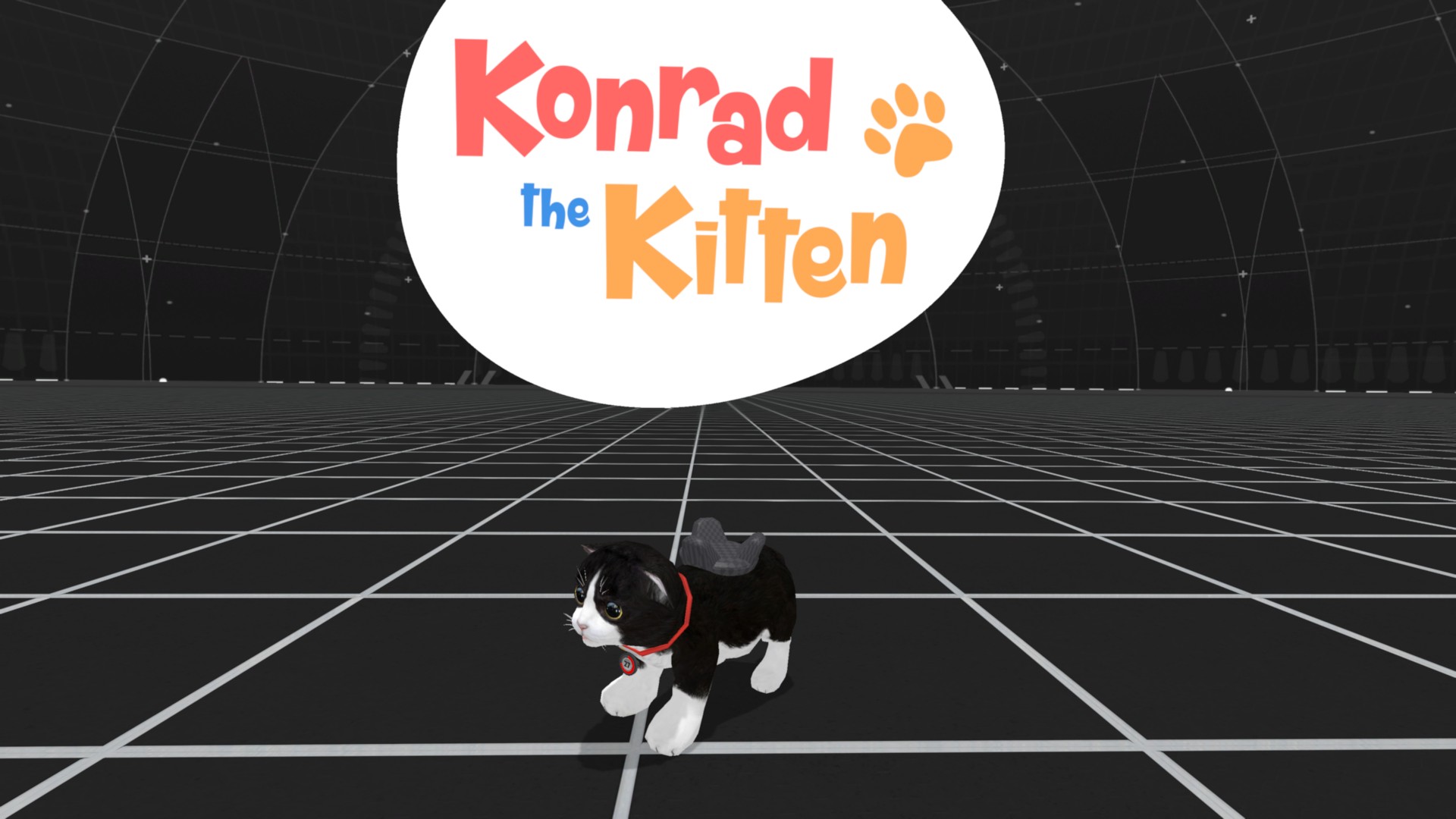 For making the cute little kitten drink, just place it next to a water bowl. For having it play with a ball, put it next to the ball. There is no way of making a game more intuitive and easier to access.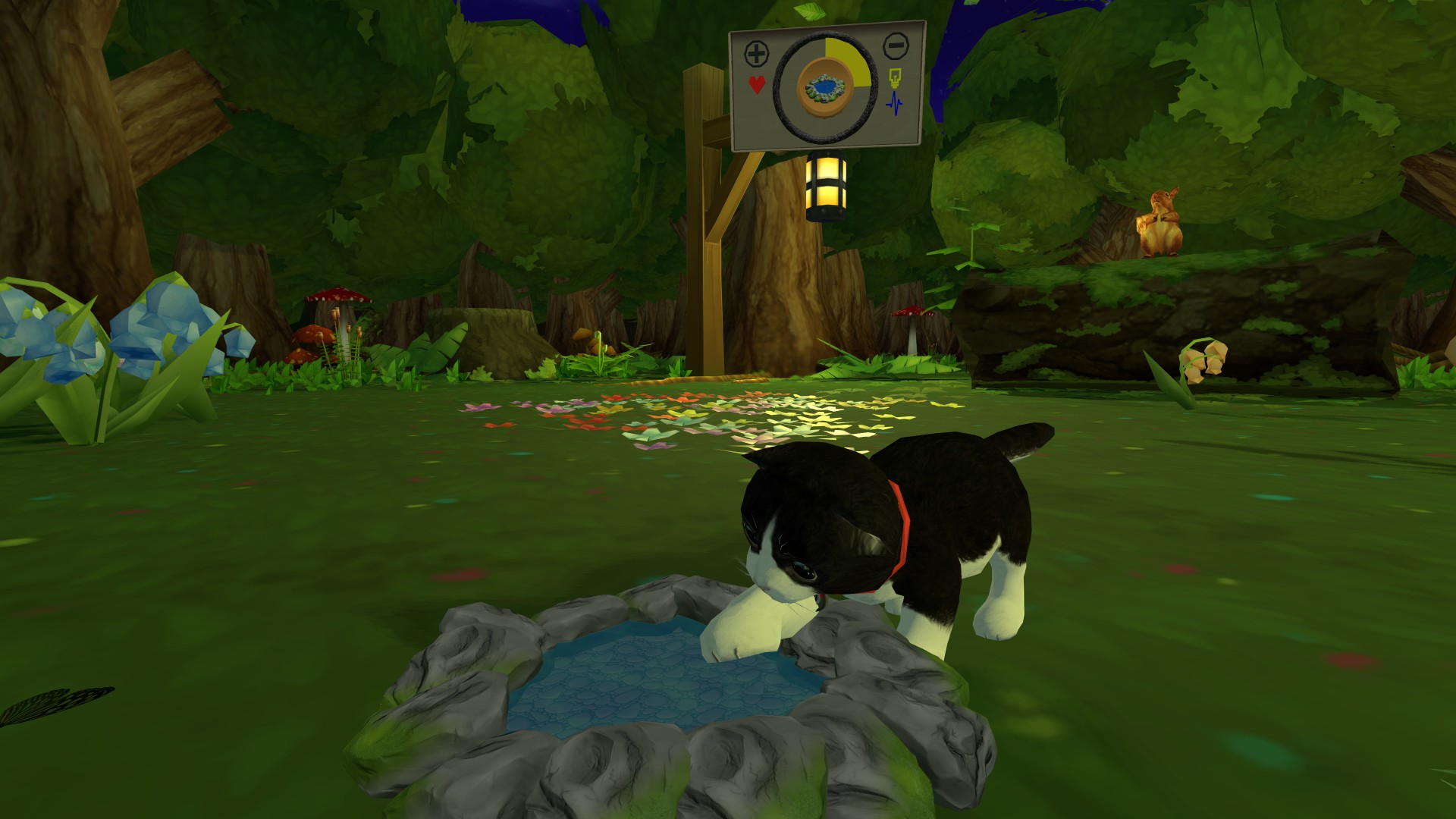 The game can also be played with a normal VR Controller and supports HTC Vive, Oculus Rift, Windows Mixed Reality and PlayStation VR. When playing without a Vive Tracker, the player can choose between "Hand Mode", that enables a play-style without a plush toy, comparable to other VR games. It is also possible to switch to "Plushy Mode" and attach the VR Controller on the back of a plush toy.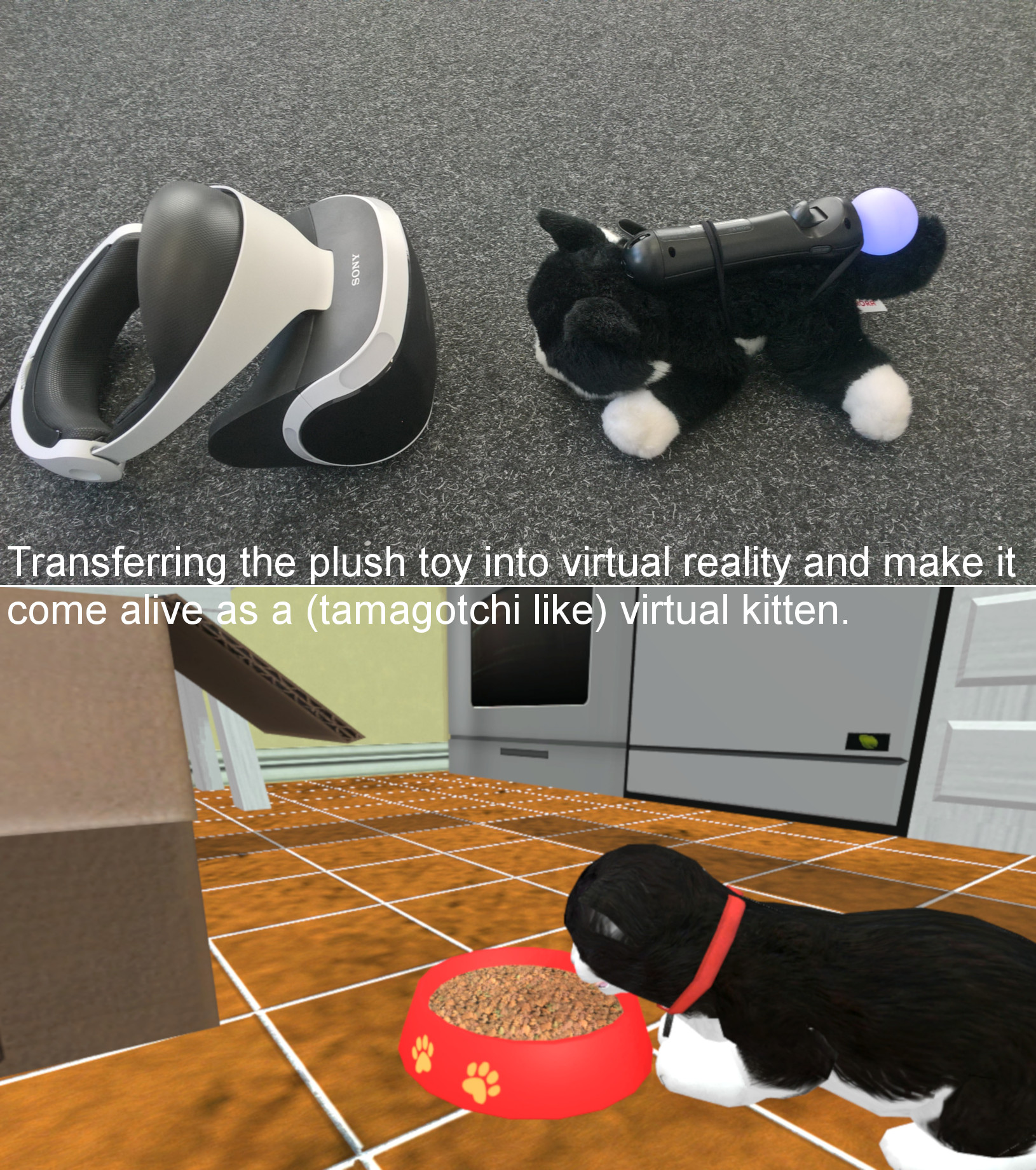 Besides adding Vive Tracker support, Update 1.2 enhances the "Parcours" Minigame, that makes the player guiding the kitten through a set of rings without touching them. The patch adjusts the selection and orientation of the rings to provide a more stable tracking on all plattforms. It also adds a new group of rings that is based on a toy theme.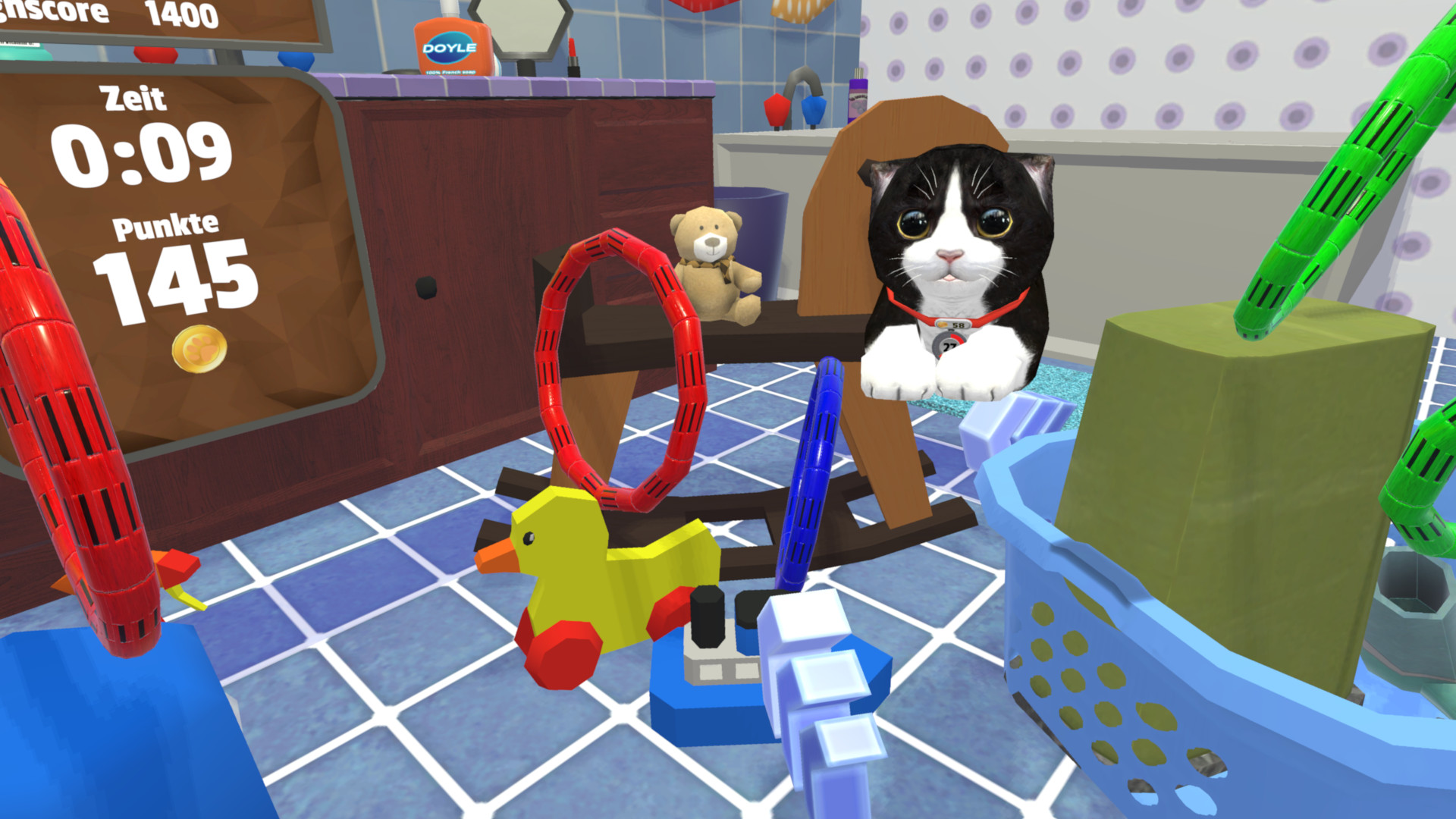 Finally the patch fixes some minor issues and enhances performance of the game.
Konrad the Kitten is available on Steam, Oculus, Viveport and PlayStation VR.
For further updates you can follow Konrad the Kitten on Facebook and Twitter.