2 Years Of Development!

This month marks our 2 year engagement to this project. Within this duration, our team has grown in talent, assets, resourcefulness and experience. I've met a lot of great people on this journey; Quite humbled by the amount of nice, like-minded folks heading in the same direction. As we trudge forward, we'll be shifting gears to new tasks and we'll be looking forward to some of you to help us complete these tasks. It's amazing to see how much we've done. The next 2 years (and some change, maybe 3 years or 4...) will be even more challenging yet the rewards we will reap will be well worth the hard toil. Let's get into trouble baby!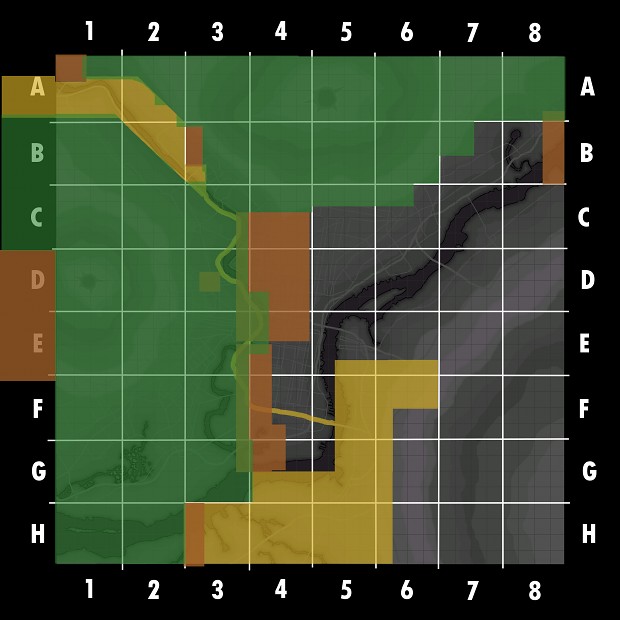 Trials and Tribulations

So there's been some delays with solidifying the remaining part of the grid map. Some of our dev team who fell victim to the relentless bombardment of Nor'Easters last month had their electricity knocked out for a considerable amount of time. I personally had to (and to some degree still do) deal with a multitude of catastrophe, rough patches and aliments which render my progress to meager levels. Despite these setbacks, we persevered! Even though the designated Northwest area of the worldspace wasn't finished by our desired timeline, the downtime was used to facilitate better planning of the area which made for greater playthrough in the long run. New areas were planned, then added, along with the development of off map lands to the West, hence the color going off the grid. After the NW corner is completed, we'll work our way back down the river while finishing the parts of the Surekill Expressway, across the Delaware River to Jersey coast. Afterwards, we'll work our way up to Camden then cross back to Philly where we will carry out the remainder of the city limits.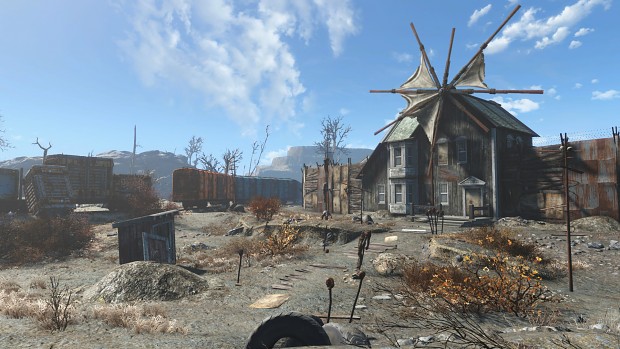 Entering Phase 2

May is the month where we start the expansion of our level design workload with the mod's worldspace Liberty Wastes. As the construction of worldspace continues, a secondary team of level designers will go into the nearly finished cells and add things like additional clutter, new assets, pickup items, npcs, navmesh, etc. While all of this is going on, a tertiary team of level designers that have been creating interior cells will start linking their cells to their corresponding worldspace cells. We're hoping by the year's end, the Liberty Wastes worldspace along with most of the interiors and parts of the third crater in Jersey will be finished.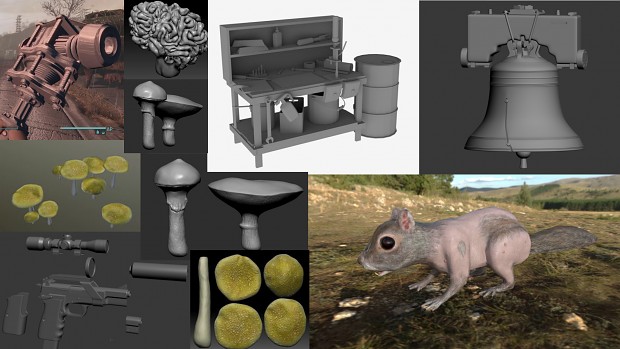 New Faces

Since our last article, our dev team has grown thricefold! From January to just last week, our 3D Modelers' roster went from 0 to 4. They have been doing some amazing work and we'll be showing off a teaser of their talent. Be prepared to see footage of their works in upcoming videos and press releases. Also joining the team is veteran modder Neeher! He's here to offer guidance, advice and assistance when necessary. If you haven't already, go check out his mods here: Nexusmods.com Our latest entry into our ranks is Ghost Rider250! He's our video guy who did our latest and greatest video to date. GR250's been at this for sometime, especially constructing his own settlements like the legendary Fallrim settlement seen here: Youtube.com He will be giving assistance in level design in Liberty Hell as well.
New Opportunities Available

Come join our team, we most certainly need the help! A slew of new positions are now available for you to choose. Jobs include Concept Artist, Texture Artist, Animator (with Rigging skills), Programmer and Writer. Dedicated workers with moderate experience in their field need only to apply. For job inquiries, send us a message at LibertyHell@gmail.com with your desired position and portfolio or something that resembles credentials. Good luck!