A report on the progress of Liberty Hell Mod that gives insight on where the dev team is at in the development.
Current build: Alpha 2.0.3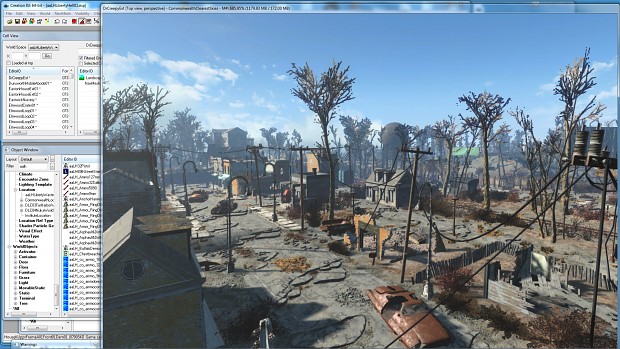 Ramping Up The Progress!
We have gained tremendous momentum in our development since our last progress report. Due to the increase of staff, we have been able to create assets more efficiently, write in-depth background lore, and develop many interiors along with expanding the outside world. These aspects should enable us to achieve our goals more quickly which will allow us to have more focus on the development of Liberty Hell.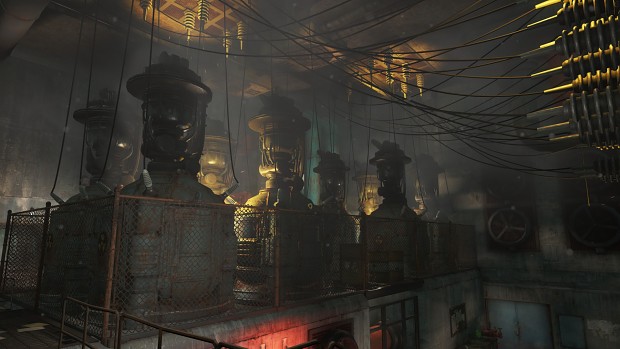 Interior Design By Wonimal
Our interior level designer has been hard at work trying to make rooms that are more believable and immersive than ever before. With attention to detail and improved environmental density, our interiors will leave a greater impact than we had ever hoped. These rooms are on par with Bethesda's own level design to where it fits in the Fallout universe/world. Each interior is designed with NPC navigation in mind. The troubles of having your companions become stuck in doorways and walls will be heavily reduced.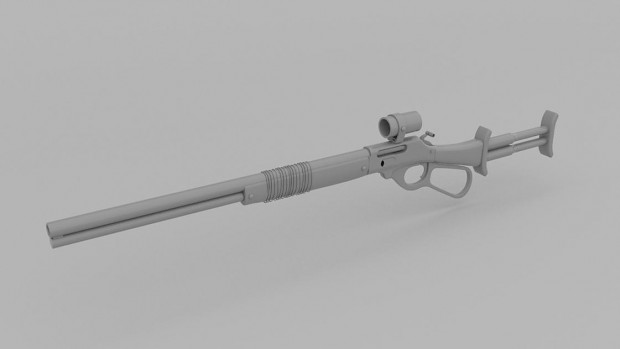 Tale of Two Rifles
In the latest build of Liberty Hell we introduce some new ballistics! These include two new Sharps rifles from our modelers Carrie and Skyeris. The first gun is the Commemorative Buffalo Rifle which uses .50-90 Sharps ammo. This is a bolt action rifle that needs to be reloaded after every shot, however it does offer the highest damage output (not DPS!) for any rifle in the game. The next gun is a Pipe Sharps Rifle. As you can tell by its name, it is also a Sharps variant. This rifle uses .50-90 ammo as well. The difference between this gun and the Commemorative Buffalo Rifle is that the Pipe Sharps Rifle is a two shot weapon with a lower damage output, but a higher DPS! You can find this gun throughout the wastes contrary to the uniqueness of the other weapon.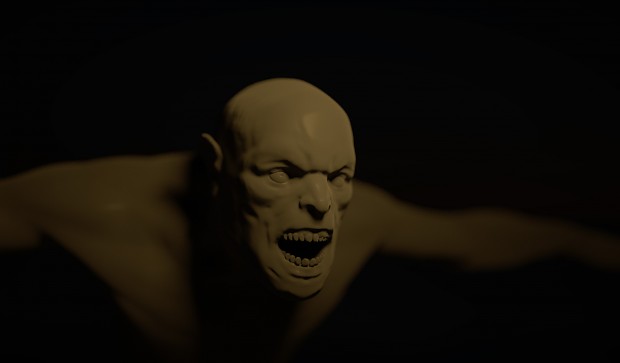 Trog Madness
Blair Baskin, notorious for his illustrative works and 3D models, has really gone above and beyond with his Trog. Trogs were first introduced in Fallout 3's DLC, The Pitt, as snarling monstrosities that would lunge at any unsuspecting person. Blair redefined these creatures in a way that makes them more realistic in the Fallout 4 setting. They have more detail and have had a makeover to further bring out their horrid expressions. These wretched mutants will be found in caves and alongside their brigand masters. This is just one of a slew of new creatures in development that you will find on your journey throughout the Liberty Wastes!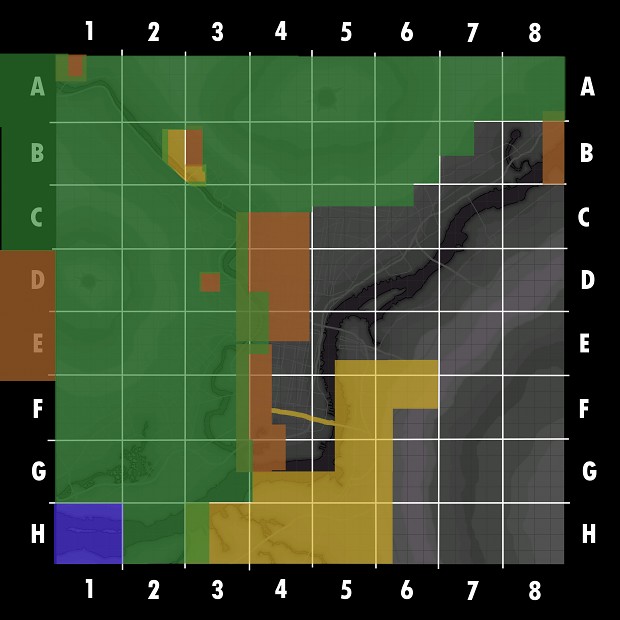 It's A Mod Mod Mod Mod Worldspace
In this update, progress for the Liberty Waste's worldspace continues to grow from the work of our project lead, Death Leopards! Starting with the Schuylkill River and its corresponding highway, the Surekill, he worked his way northbound until reaching the Conshohocken area. The area is mostly complete with the exception of the Brigand Fortress/Pass. Next, following back to the other side of the river, he completed the areas up to Manayunk which is where he is currently at and has a couple more weeks left to finish before proceeding to Jersey. The map is more than 50% complete at this time with some navmesh being added as well. Expect to see more blue (color key for 100% completed areas) on the map as time goes on.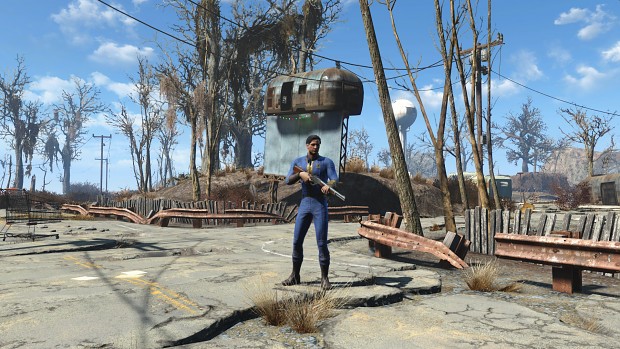 Introducing Our New Writer
We welcome Sole Survivor as the newest member to our team! He has an extensive knowledge of the lore from the Fallout universe which is essential to writing additional lore for Liberty Hell. His writing style allows him to uniquely incorporate the ideas of the team into the backstory of the project without stepping on the toes of the preexisting Fallout lore. You can expect an abundance of new stories to come.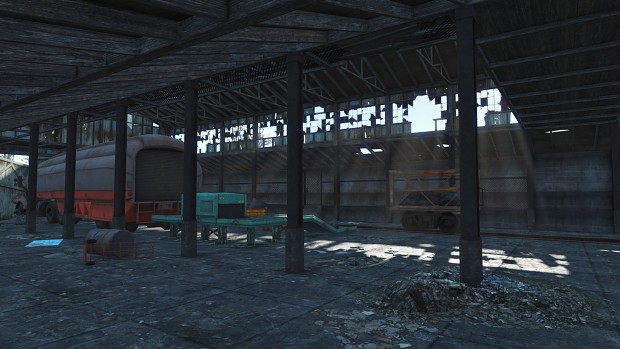 Opportunities Knocking At Your Door
We have openings here at Liberty Wastes Beautification Committee for various positions! Opportunities such as Texture Artist, Animator, and Worldspace Detail Designer are available for the taking. If any of these strike your fancy, then feel free to contact us at falloutlibertyhell@gmail.com . Good luck!