In a new video highlighting the Oculus Touch controllers, Oculus has announced that over 30 games will be available to play using those controllers by the end of this year. A few of those games can be glimpsed in the above trailer, however the footage has been simulated and doesn't represent actual VR gameplay.
Oculus says that 20 of those games will be brand new titles designed specifically around the Touch controller, rather than simply supporting it in addition to other control schemes.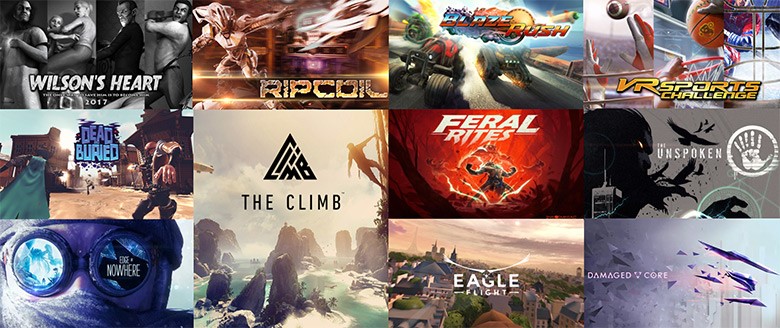 In a post on the Oculus Blog, the company also listed some of the games that will be including Oculus Touch support:
"Launch titles include Oculus Studios games like Insomniac's Unspoken, Dead & Buried, Rock Band VR from Harmonix, VR Sports Challenge by Sanzaru, Crytek's The Climb (now Touch enabled), as well as independent games like Serious Sam VR: The Last Hope by Croteam, Pro Fishing Challenge VR by Opus, I Expect You to Die by Schell Games, Luna by Funomena, Giant Cop by Other Ocean, Job Simulator by Owlchemy Labs, and Fantastic Contraption by Northway Games. Oculus Medium will also ship with Touch, which brings the tactile satisfaction of sculpting into the world of VR."

Finally, Oculus announced four Oculus Touch-compatible new games that will be launching first on the Oculus Rift: psychological thriller Wilson's Heart, future sports combat game Ripcoil, zombie shooter Killing Floor: Incursion, and Superhot VR.

The Oculus Touch will be available later this year. No price has yet been announced.