News:
We're fast on the way to a fourth alpha build of The Cinema Rosa, working on various bug fixes and various patches to previous builds. Several testers are on board, advancing things forward.
I'm hopeful that we'll have a public demo available by the end of the year.
Screenshots:
Here are some new internal (development) screenshots of the game.
The first three screenshots are inside the cinema itself, firstly in the lobby and entrance hall, and then in the main cinema room. We're busy at work positioning models in the right place and organizing our content to look at polished as possible.
These are again, developer shots, so bear that in mind: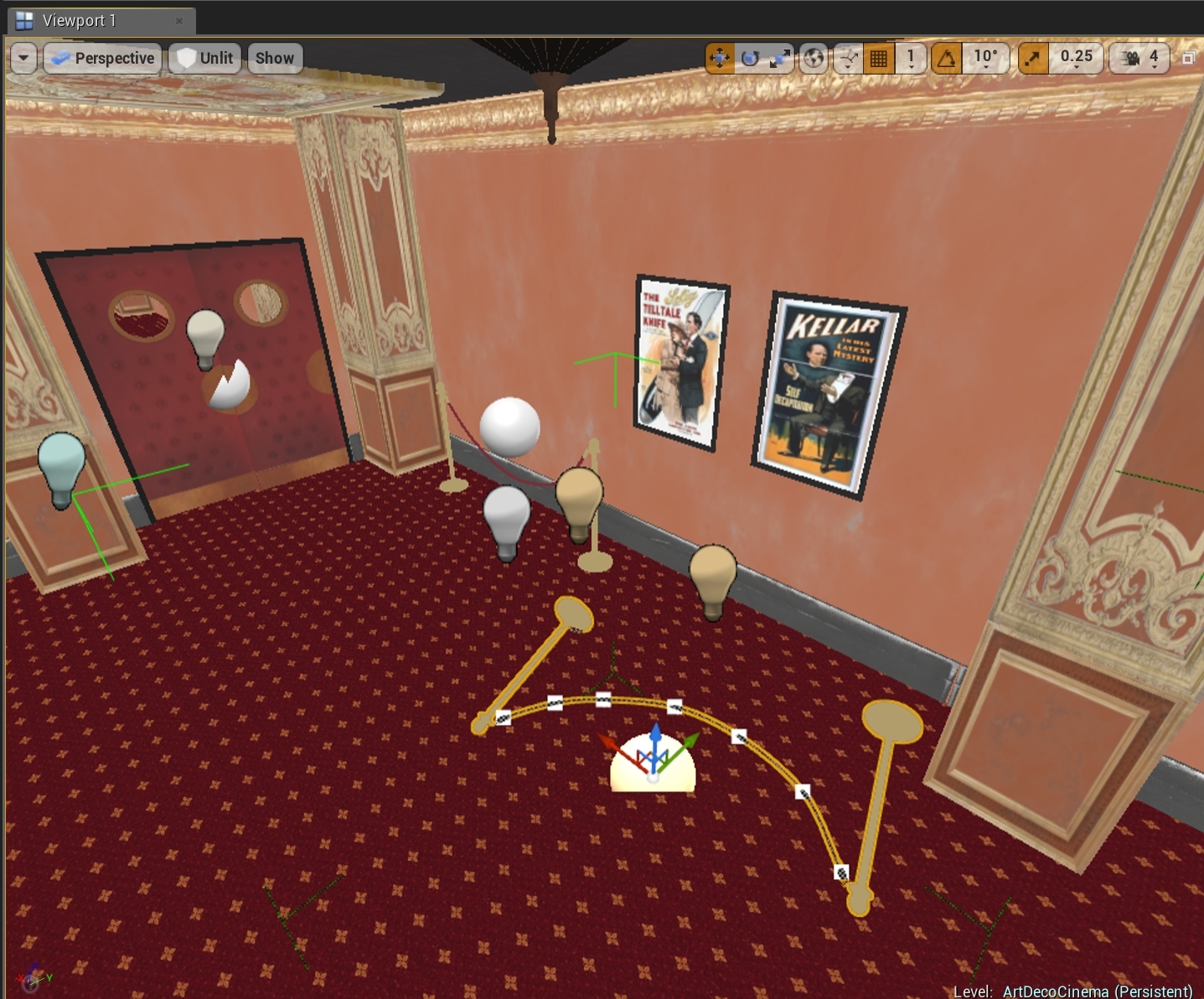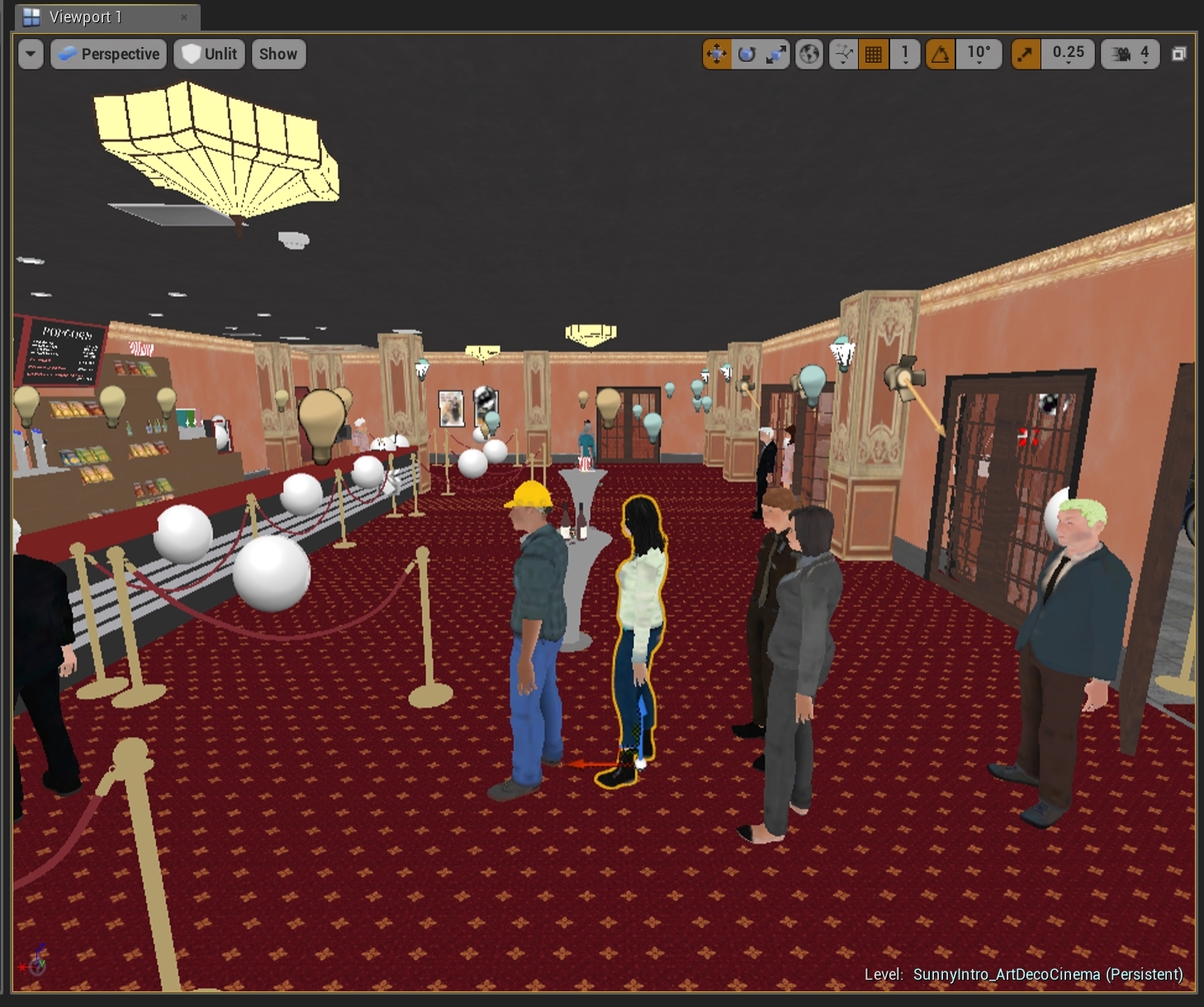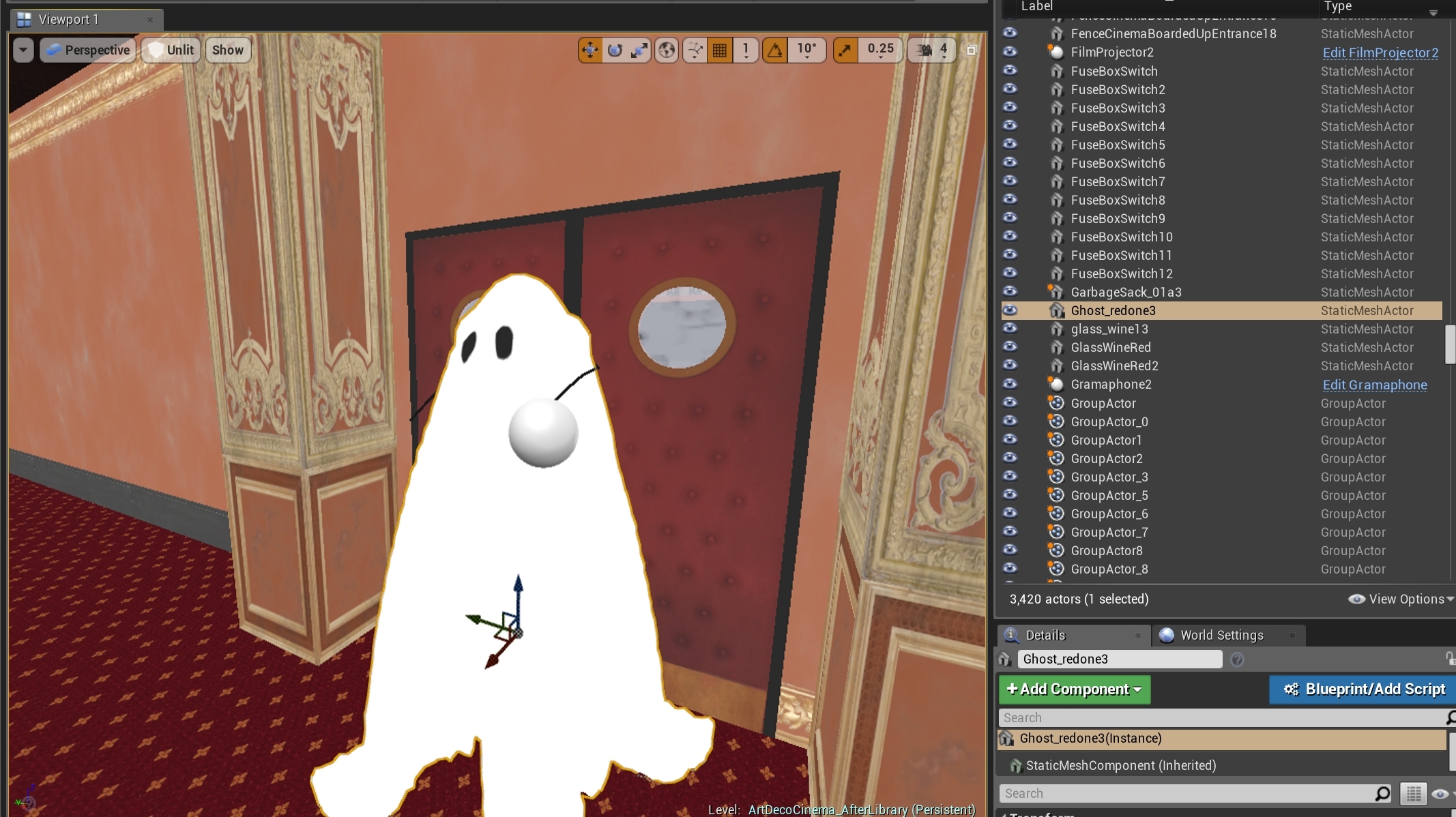 Below is a screenshot of a dream sequence in the game. The game has various dream sequences accessed by magic portals which open at various points in the in-game narrative.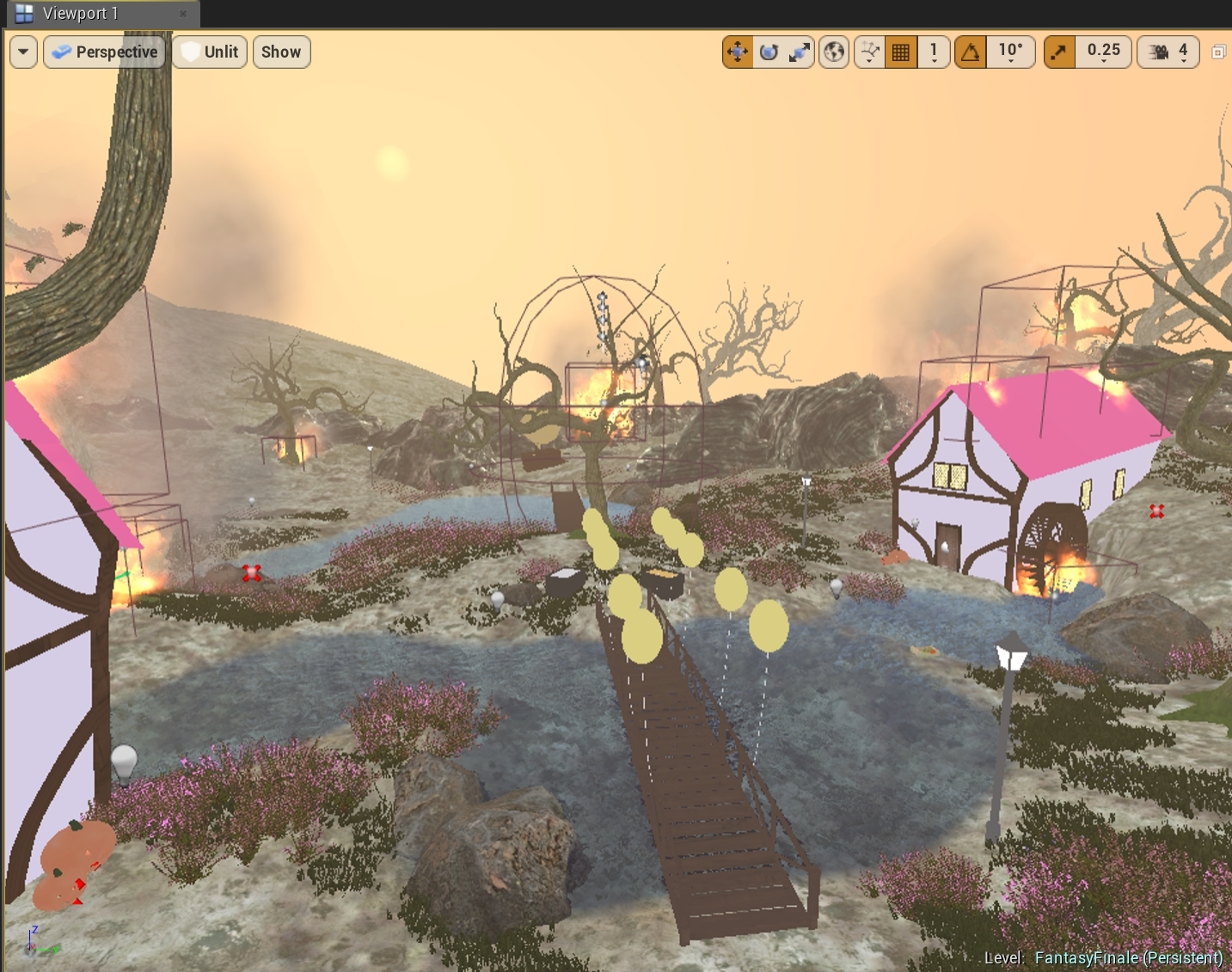 Below are various 3D models we've been working on, including the main cinema/theatre doors and the main cinema lights. We're putting a lot of work into the detail of our models to impress a sense of realism and perspective. Attention to detail is the number one way of making a game realistic.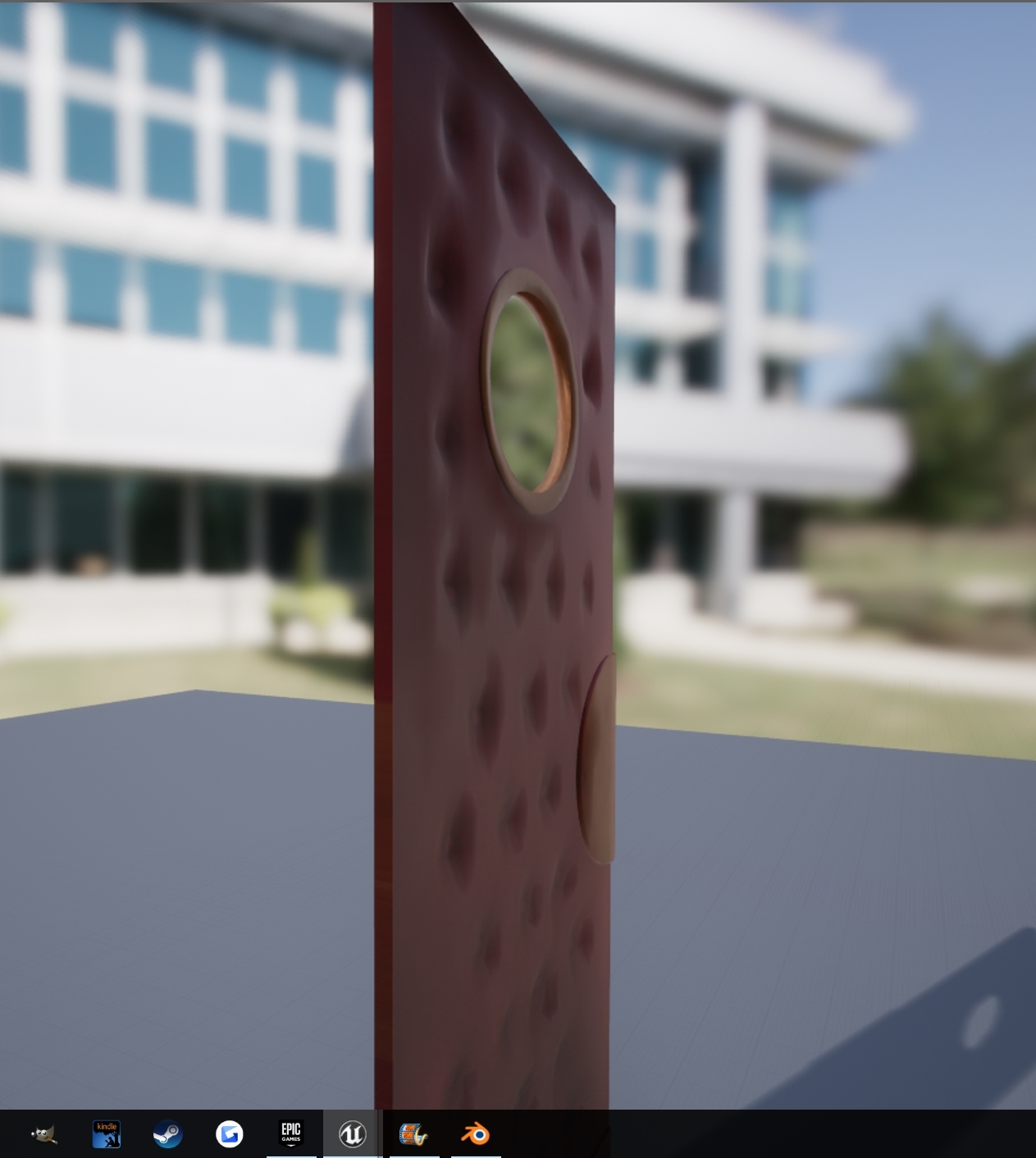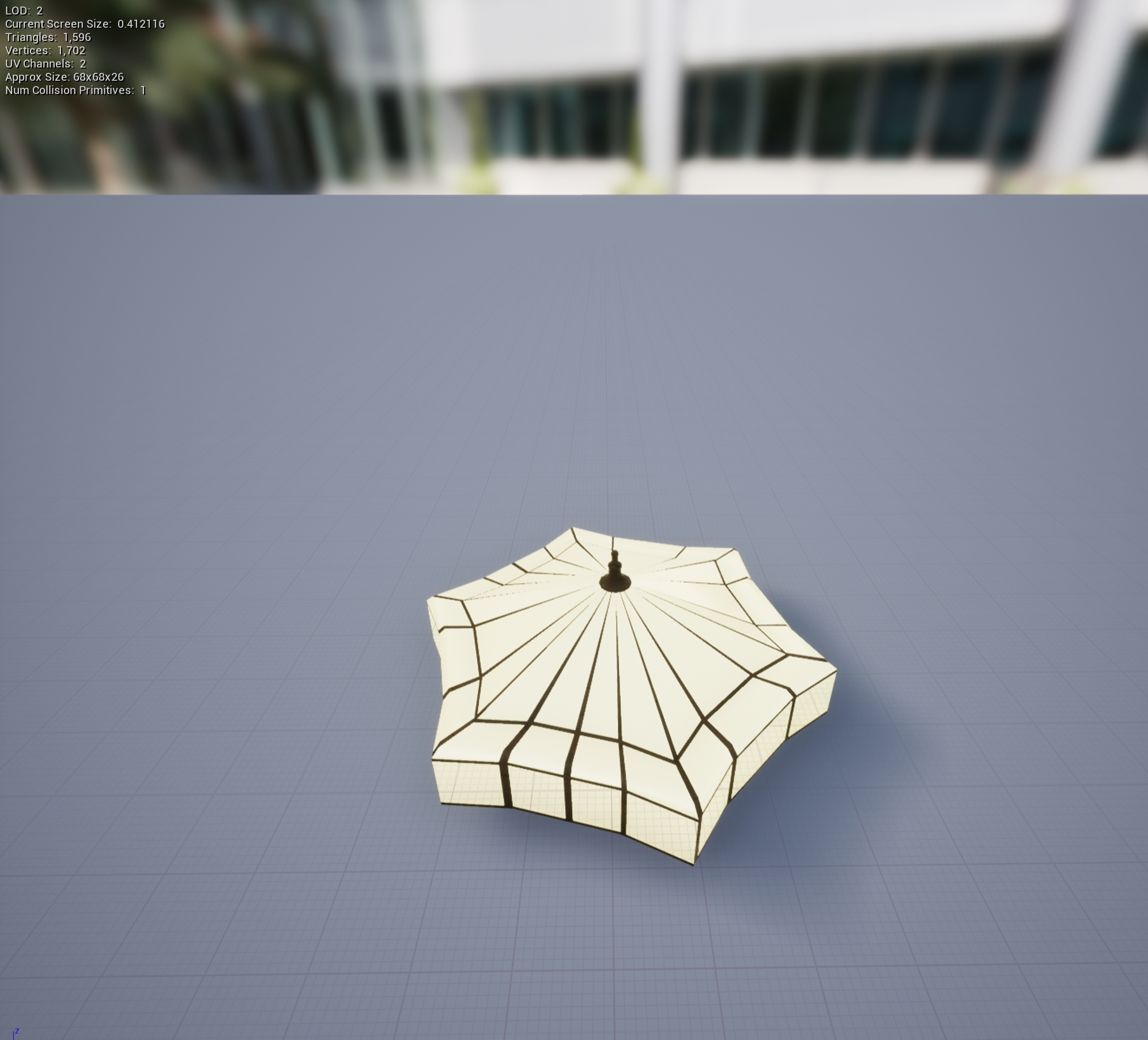 We welcome any criticism or comments about the images.