(Cant upload video with oculus rift gameplay, So I add only this video):
Here is gameplay video (from first demo):
What's working for now:
Zombies AI (while multiplayer does not work);
Map Biotec with all objectives (In demo available not all);
Map Cinema (without end for now);
Movement system for htc vive;
Weapons (glock18, ppk, usp, ak, m4, mp5);
Two handed shooting (for more realistic gameplay);
Realistic reload weapons;
Weight system;
Melee weapons (crowbar, chair, axe, baseball bat and etc);
Menu (only for demo);
Infection;
And some fix;
---
Next my goal:
- Magnum and shotgun (problems with reload system);
- zps_town;
- Multiplayer for 2 players (only for test);
(If you're dont have HTC Vive, you can play with Oculus Rift, it's working fine!)
How To Play:
Left controller:
Menu button - Exit (pls hold);
Touchpad - Inventory (touch for choose and press for vote);
Grip Buttons (Grab objects);
Trigger - Movement;
Right Controller:
Menu button - Drop current weapon;
Touchpad - Drop Mag from current weapon (Press for it);
Trigger - Fire;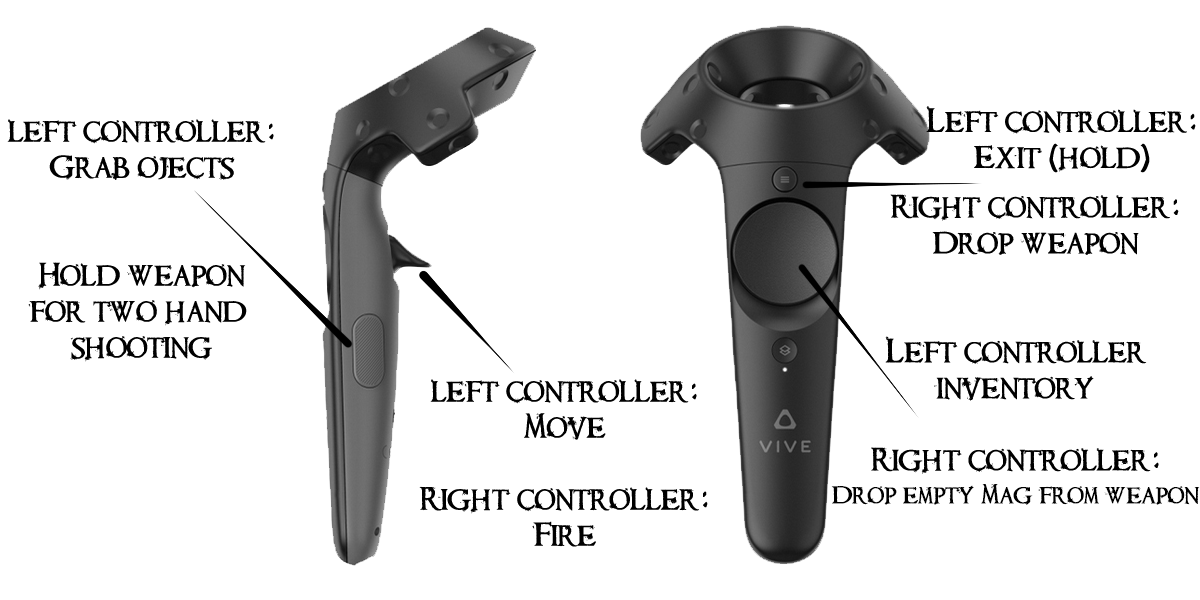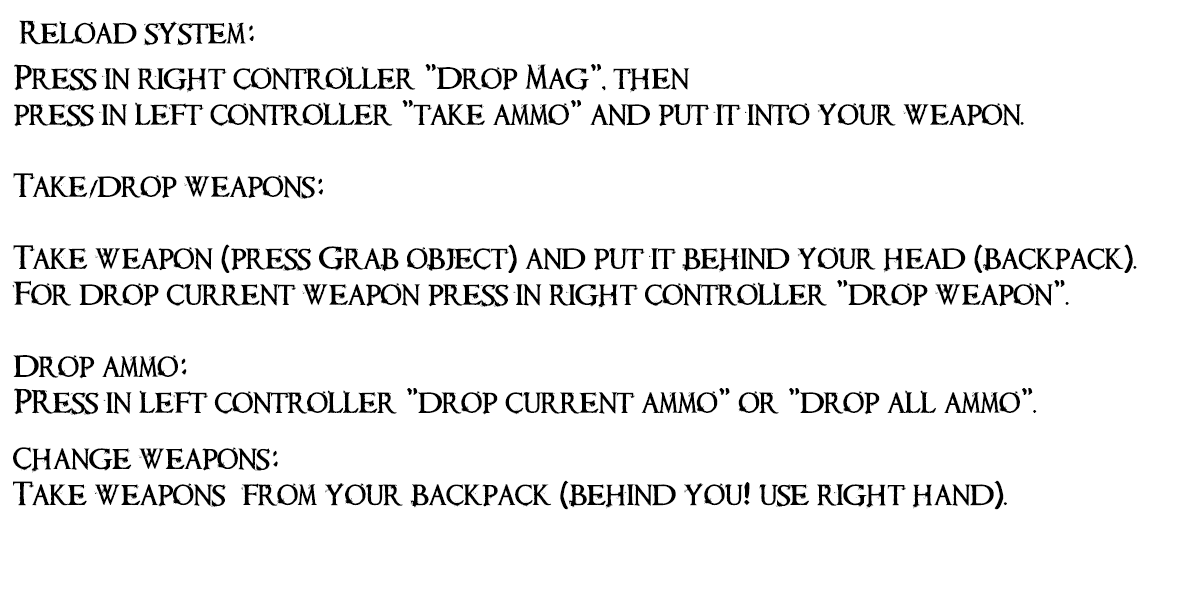 Thanks all for download and have the fun!
If you have questions about this project or something else, you can write me.