Hello guys! As a member of indie game studio Raba Games, I decided to tell you something about one period in life cycle of a small game. I hope that short article give you a little glimpse of "what game developer can't see". Before we start… what is Raba Games? Our development studio is located in Wroclaw, Poland. On December 14, we released on Steam our first major game - Space Battle VR. This is only first project from few upcoming titles. What do we know after the release?
Indie game studios will be nothing without their communities. The bigger the community of fans, the better. Why? Because there can always be that one person that come out with brilliant idea and can make your game much better. Maybe there is something great in your game that just need to be polished? Even in AAA games, you can always change something. You created a cartoon-survival-zombie game? Oh, let's try this - delete zombies and let people fight with each other using the same mechanics. Whoops, you just create battle royale mode in your Fortnite and now you earn so much money that you can compete with Valve. It's not what you were developing from the beginning, but this version of the game is what people really want.
Small patches, little updates - one thing can improve your game. It's reeeeally important to listen to your community. That's why we always search for opinions about Space Battle VR. We want to know what people like and what need to be improved. When we find some advice for us - we always discuss it. Even if it's something mean. You have to be strong and read everything. There are many indie games players that don't like big titles. They wanna something new. They want your game to succeed!
There is also another reason why listening to your clients is so important. You, as a developer can't see everything. After spending so much time with your game, you can't see all the problems that the game have. Of course, you will spot big errors, but smaller one -
there are really small chances. Especially in VR, where everyone have different… rooms! Configuration of their hardware can be different and that can make a big problems.
We have received so many opinions since the release that we knew one thing - people like our game but there are few things that we can improve really fast. Making our game better is even our own New Year's resolution. We decided to put small game updates along with the bigger ones from time to time. Back then we already knew that this will keep the Space Battle VR more vital and interesting.
First of all, we have started with small changes. Quick fix can improve performance of your game but we got that list of things that our players demand to implement. More powerful rockets? Here you go! People wanted it and this was so easy to add.


But it was only the beginning... One month later we have prepared a lot of new things for our game. Many of this was develop only thanks to a feedback - new cooler and cleaner base UI, new sounds, and possibility to complete the game in the master mode. Space Battle VR was too easy for some players. That's why we implement a new mode that made every mission a true challenge. With this update game began to offer a lot of different weapons and other stuff. In this case, we had to think for the players. If we just would have added more and more options to the menu, the game could then become unintuitive. That's why we create a new main menu!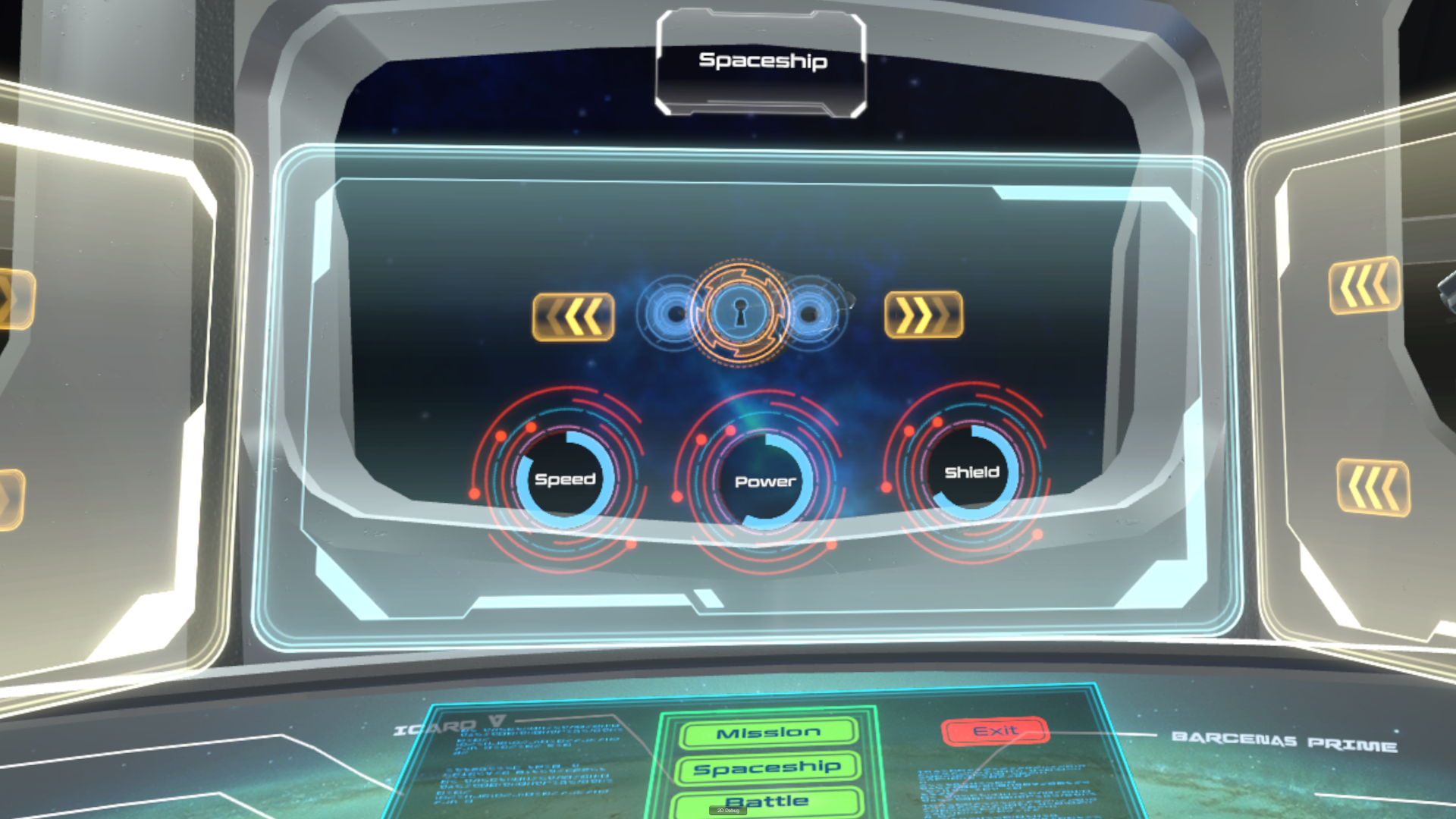 But people were still saying that they have problems with adjusting the sitting position. Some VR headset had problem with tracking hand that you use for steering the spaceship. As you can guess, it was quite a big problem for some players. After brainstorm, we decided to implement new menu that let you adjust sitting position in the cockpit and joysticks placement. Once again - before the premiere, this problem was impossible to discover. In our studio everything worked as it should. We could have not care about the players, but who would we be then? You must listen to players' problems!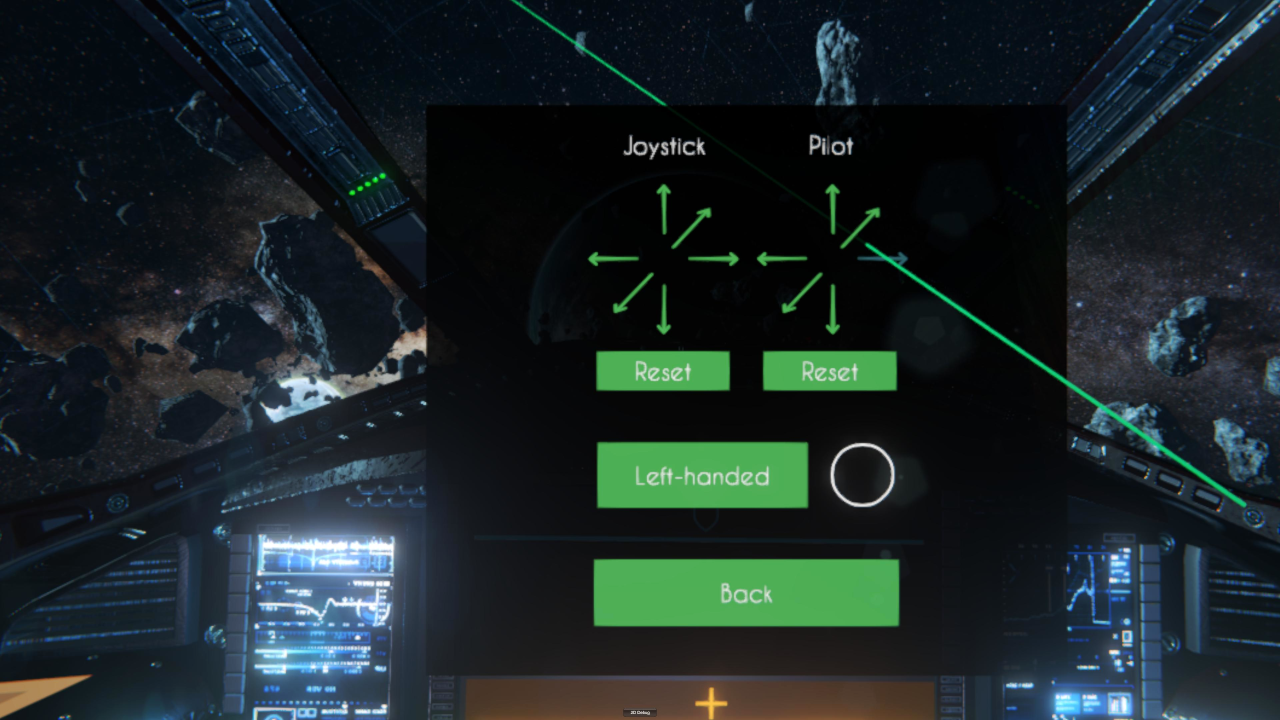 Funny story: one of the updates that we were working on surprise us as hell. In Space Battle VR there is auto-aim that help you during the battles. We couldn't believe that someone will be able to take down other spaceship without it. But people were still asking for it. "OK, fine, let's do this". You know what? We were wrong. After this update we sat down to watch YouTubers playing our game and what we learned? Nobody have a problem without auto-aim! It's another example of "what developer can't see" stuff.

We hope that this short article will facilitate your work on your own games. Remember, your community will surprise you many times. What's next with our studio? We do not cease to develop our games and we are already discussing what to add to the game from our long list, created thanks to the community.
Please remember to follow Space Battle VR on Twitter or like Raba Games on Facebook! If you're interested in the game - add it to the Steam wishlist. Thanks so much for taking the time out, and if you have any questions or own experiences, please post them here! One more thing… giveaway! I got one free Steam key for Space Battle VR! What are the rules? Click here and join our Discord channel. In a few days we will draw a person there, who will receive a free game!
---

At the end ... We would like to greet all indie game developers and encourage them again to publish information about their experiences with game production!
Kacper (Raba Games)