Ape Law
Albino Lullaby is a horror adventure game that doesn't rely on jump scares or gore. Escape a surreal, psychological nightmare set in a dark and macabre Victorian town that clings to the precipices of underground cliffs.
No Goblin
Never get your ball stuck behind a pesky tree or skyscraper ever again! Just swing your golf club to smash even the tallest buildings out of the way - or into the way of your robot golfing buddies.
Project Aces
Follow 2
Discover the glory of being an elite fighter pilot. Become an Ace pilot by taking down enemies through tactical dogfighting, while experiencing the exhilaration of flying freely in a fully immersive world.
Three One Zero
Floating silently amongst the wreckage of a destroyed space station with no memory and a severely damaged EVA suit, the only survivor struggles to determine the cause of the catastrophic event that took the lives of everyone on board.
Turbo Button
When Magic Man casts a spell transforming you into a giant balloon, Finn and Jake make it their mission to return you back to normal.
Team17
You wake up one night without any recollection of prior events. Now it is your turn to uncover what happened to your family, face off against the horrors that await in the house... and beyond.
Studio Wildcard
Use your cunning and resources to kill or tame the leviathan dinosaurs and other primeval creatures roaming the land, and team up with or prey on hundreds of other players to survive, dominate... and escape!
Atom Republic
Follow 0
Atom Universe is a Free-to-Play social Virtual World: a theme park featuring fun people and fun things: plenty of games, rides and amusements, as well as advanced social interactions.
Rebellion
You: Mankind's last hero. The planet's only hope. Take control of The Cobra – the most powerful vehicle ever built – and experience the future of virtual reality combat.
Sunken Places
Classroom Aquatic is the world's first stealth/trivia game. Players play as an exchange student in a school of dolphins, taking a test that they are in no way prepared for. They must resort to cheating in order to pass it!
Psytec Games
A grid-based dungeon-crawler, in classic first person perspective. An experiential horror challenge game that takes the player through a series of increasingly mysterious locations.
Renegade Kid
The latest First Person Shooter from Renegade Kid.
Spike Chunsoft
A virtual reality tie-in game set in the Danganronpa universe.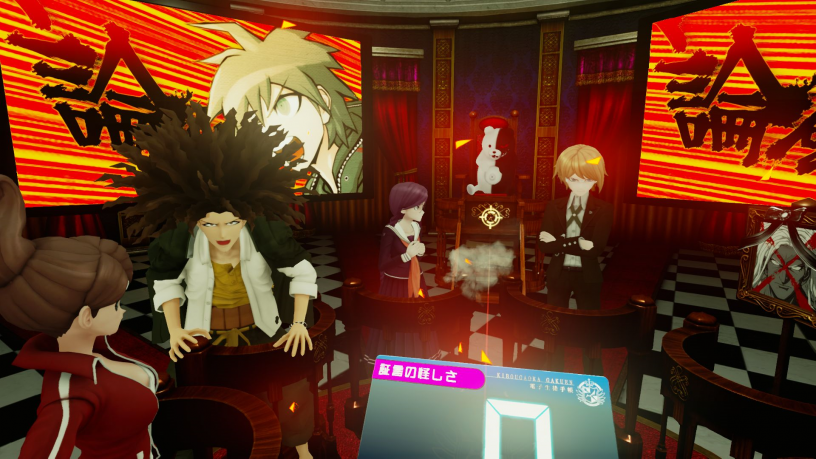 Team Ninja
DEAD OR ALIVE XTREME 3: Fortune & Venus coming to PS4 and PS Vita.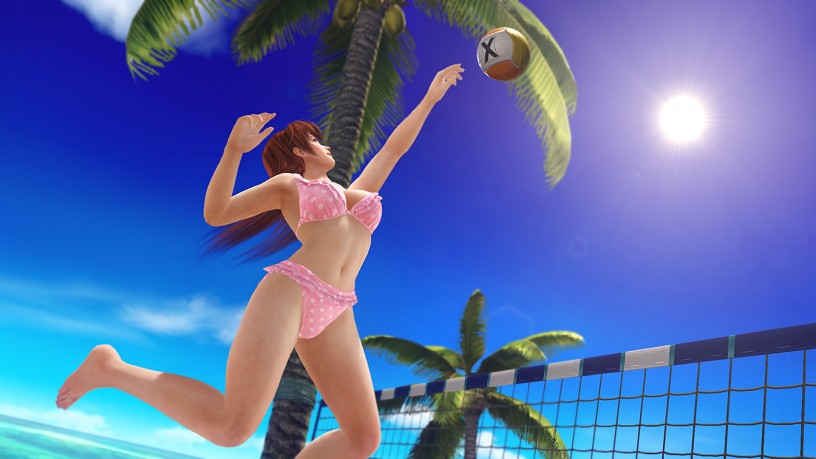 Robot Invader
Dead Secret is a single-player first-person horror mystery set in rural Kansas in 1965. Dead Secret is designed for both traditional and virtual reality play.
Solus Games
Disco Flux is a unique VR rhythm shooter that allows the player to immerse themselves in their own music in VR with 5 rhythm games that change dynamically to the playing track.
Refract Studios
Distance takes the intense action of arcade racing and fuses it with the exploration of an atmospheric world. You pilot a unique car as you attempt to survive in a chaotic and twisted city.
Media Molecule
Dreams is a space where you go to play and experience the dreams of Media Molecule and our community. It's also a space in which to create your own dreams, whether they're games, art, films, music or anything in-between and beyond.
Koei Tecmo
A virtual reality adaptation of the best-selling Dynasty Warriors 8.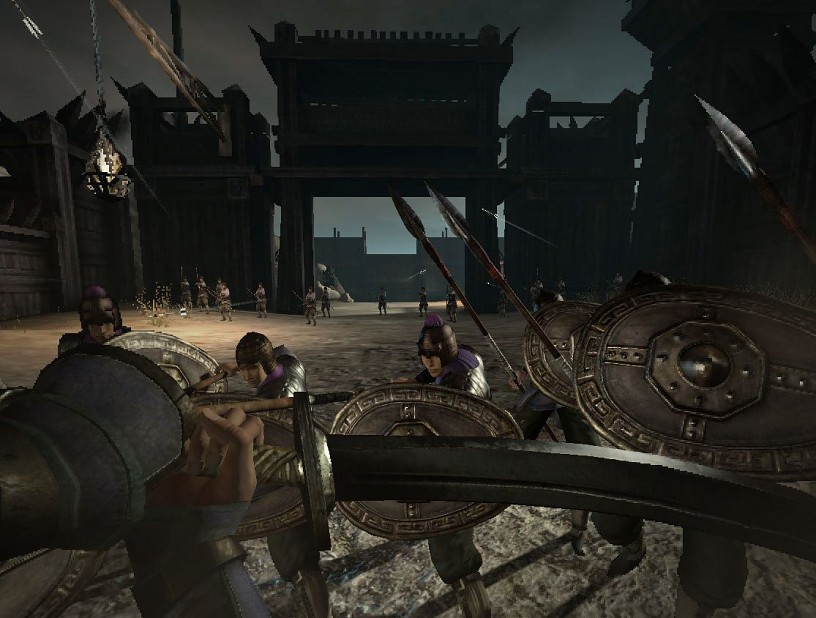 Ubisoft Montreal
As an eagle, you soar past iconic landmarks, dive through narrow streets, and engage in heart-pounding aerial dog fights to protect your territory from opponents.
Opaque Media Group
an experience that allows you to immersively experience the journey of becoming an astronaut, Earthlight is being built in collaboration with N.A.S.A to give players an authentic experience through the wonders and perils of space.
White Elk
Eclipse is a first-person exploration game set on a sentient planet with a dark past. At its core is a mysterious story of a world filled with discovery and wonder.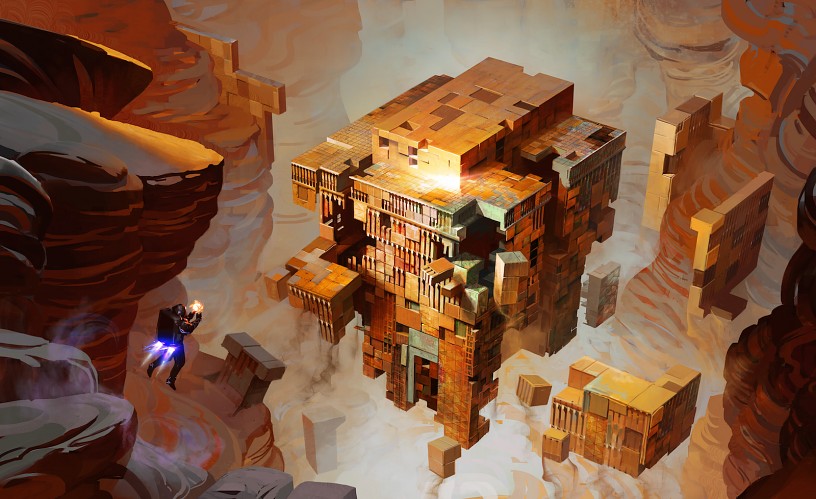 CCP Games
You are in command of a heavily armed fighter in the most realistic dogfighting game available on any platform. Immersive VR technology puts you right in the cockpit for visceral team-based action.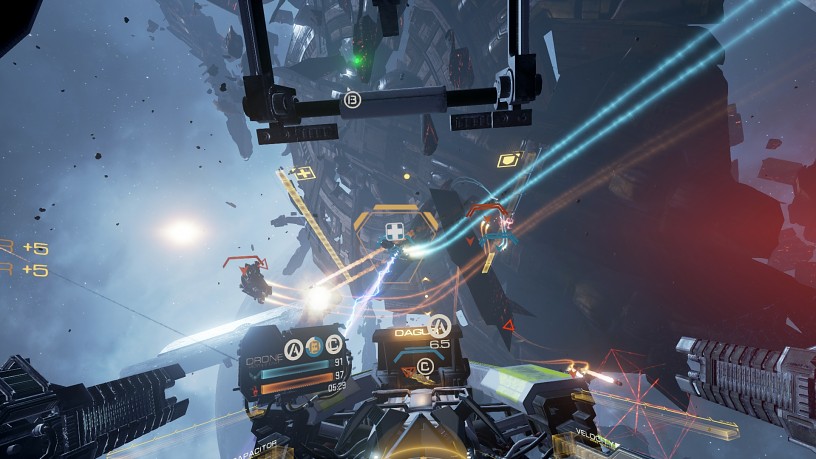 Frima Studio
FATED is an upcoming virtual reality action-adventure experience set in Norse land during Ragnarök. This project is being developed by a dedicated team within Frima.
Phaser Lock Interactive
Drag aircraft from one side of the sky to the other and then path them to their designated runways. Take control of the skies like never before in a full scale Virtual Reality world.
Square Enix
Form a party and adventure with a multitude of players from across the globe. Forge friendships, mount chocobos, and board airships as you and your companions create your own unique stories in Eorzea.
Mixed Bag
As a full-fledged Futuridium prequel, Futuridium VR boast a completely new visual style and gameplay mechanics designed from the ground-up for the Virtual Reality environment.
The Farm 51
Eschewing the usual clichés and gung-ho settings currently inhabiting the FPS genre, Get Even subtlety removes the classic division between single-player and multiplayer experiences.
Ko_op Mode
A wondrous journey through a universe playfully interactive monster heads. Explore a myriad of unique interconnected heads and the worlds they carry within, as you try to decipher each one's quirks and advance to the next.
Solfar Studios
As you hone your growing powers, will you become a benevolent and loving master of your domain? Or will you abuse and squander your talent, causing the world to spiral downward into blazing, maddening, mayhem?
Highwire Games
In Golem, you play as an adventurous kid who has been seriously injured. You are stuck at home in your bed, dreaming of exploring the outside world. You gradually develop the power to create and control stone creatures known as golems.
Polyphony Digital
The latest instalment of the Gran Turismo franchise, which as of March 2015 has sold over 75 million copies worldwide, is coming to PlayStation 4 with the name "Gran Turismo SPORT"!
Frame Interactive
Headmaster is a VR game where you physically head virtual footballs and other odd things. You have been banished to The Football Improvement Center for below standard performance at your club.
In|Framez Technology Corp
Hyper Void is a single player third-person space-shooter that jumps the player through stellar wormholes packed with high-action experience.
Owlchemy Labs
Players can re-live the glory days of work by simulating the ins and outs of being a gourmet chef, an office worker, a convenience store clerk, and more.
Xing Inc
Follow 1
"JOYSOUND VR" is karaoke service for the PS VR. In virtual space that has been reproduced by the 360-degree panoramic video and 3D sound, enjoy the ultimate Hitokara (one karaoke) experience.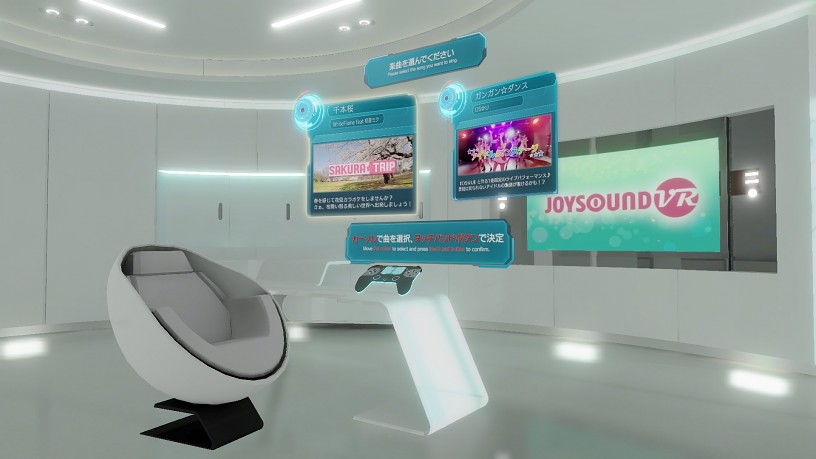 Supermassive Games
Encounter prehistoric predators in this PlayStation VR-exclusive experience.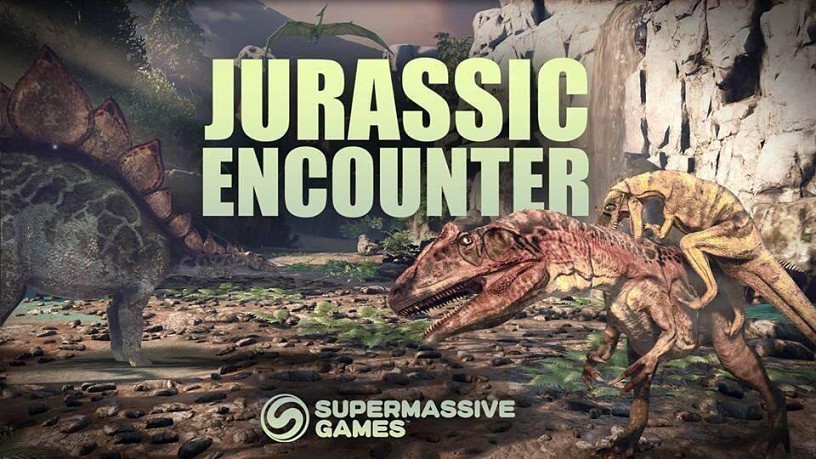 Steel Crate Games
An asymmetrical puzzle/party game where one player in virtual reality must defuse a time bomb with the help of their friends in the real world.
Bolverk Games
Kittypocalypse is an in-depth, strategic tower defense game built exclusively for VR. Across a diverse range of environments, defeat the hordes of evil alien kitties and salvage what's left of your home planet!
Untold Games
Your dying father – a genius scientist – summons you to his antarctic science lab with a grave request: travel deep into unknown space and retrieve the Quintessence – the most powerful source of energy in the universe.
Pentadimensional Games
A First Person Superhero Game. You control an indestructible interdimensional superbeing with an immense destructive power and faster-than-light flying capabilities, and your mission is to save the Earth from an alien invasion.
Surprise Attack
MIND: Path to Thalamus is a First Person Puzzler that throws you into a fantastic and surreal environment. You will bend the natural elements to your will in order to progress in this emotive, mindbending tale.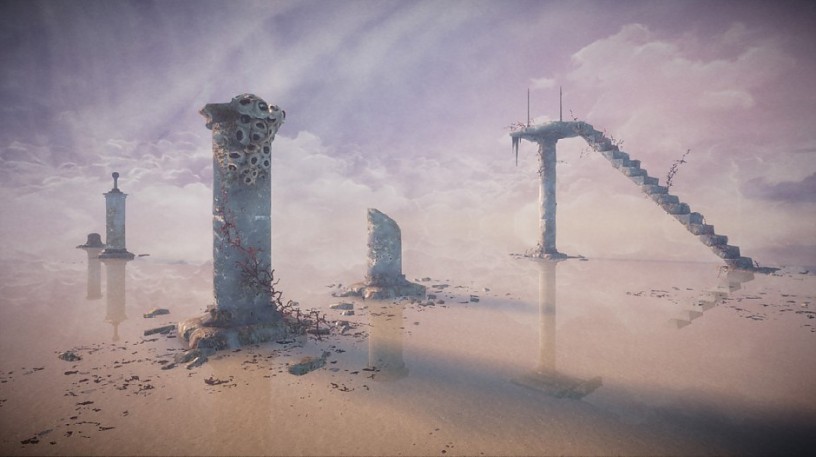 Skonec Entertainment
Mixed SF and horror material which are popular content for arcade gun shooting game. Project 'Teratoma' which is known as unique view of the world and character design has released based on the subject of Horrible SF.
Xpec Entertainment
How would you like to be god of the universe? A god game for PlayStation VR.
Fireproof Games
Strap on a prototype nuclear-powered jetpack and blast around an open world city filled with daring missions and breath-taking events in an attempt to graduate as the ultimate elite spy, the 'Omega Agent'.
VRWerx
Move around a 12,000 square foot haunted house and experience Paranormal Activity the movie for real in the terrifying VR game.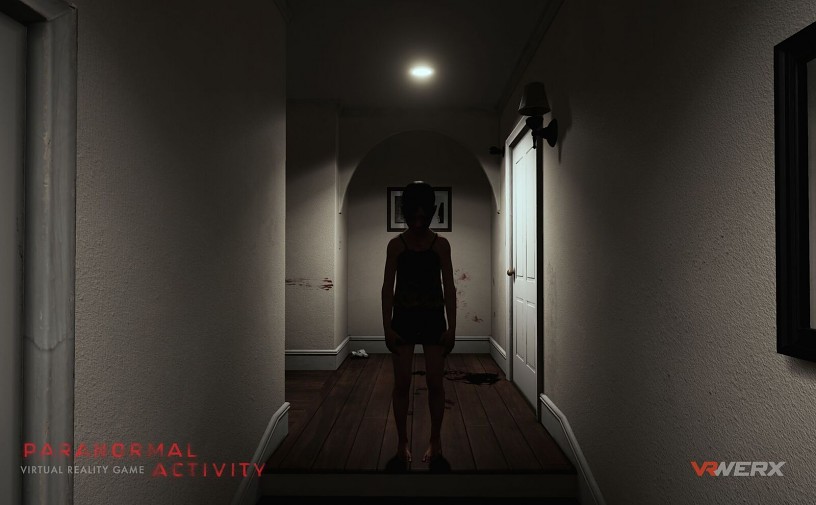 SCE London Studio
Immerse yourself in new worlds with these five virtual reality experiences – all exclusive to PlayStation VR.
Mindfield Games
A first-person exploration game. Let curiosity be your guide. Enter Research Station M. A trailblazing journey to the edges of understanding.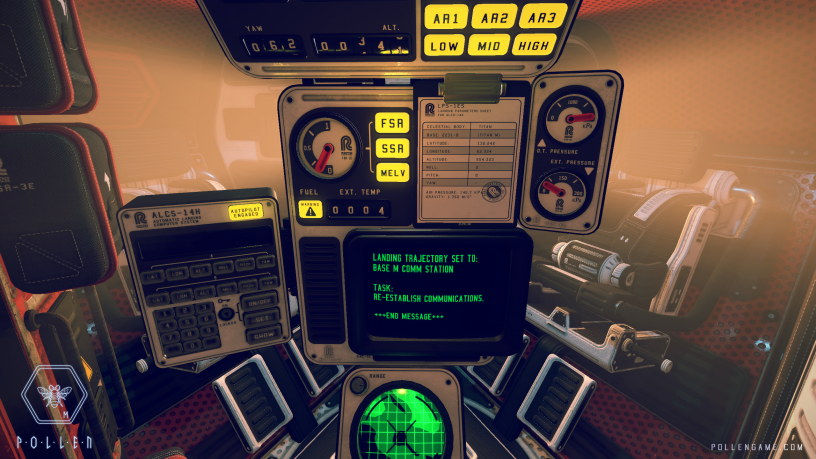 Slightly Mad Studios
Guided, tested, and approved by a passionate community of racing fans and real-life drivers, Project CARS represents the next-generation of racing simulation.
Double Fine
Psychonauts in the Rhombus of Ruin will bridge the story gap between the original Psychonauts and the forthcoming sequel!
Toxic Games
Q.U.B.E. (Quick Understanding of Block Extrusion) is a first-person puzzle game that challenges players to navigate each level by manipulating coloured cubes that surround them.
Tammeka Games
Race against upto 32 AI & human players on 360-degree tubular tracks in this fast-paced sci-fi arcade racer.
Enhance Games
The ultimate version of Sega's psychodelic rail-shooter adventure Rez, fully remastered and evolved, including VR support and additional new content.
Guerrilla Cambridge
Set in 2065, and played out in arena's around the world, RIGS is the sport of the future. Take control of giant mechanical RIGS and go head to head with players around the world.
Crytek
Robinson: The Journey will offer players an unparalleled sense of presence in a game world as they assume the role of a young boy who has crash-landed on a mysterious planet.
Poppermost Productions
The only winter sports game that offers the most authentic riding experience in a massive open-world mountain.
Kokoromi
Originally created for gamma3D, an event developers organized to encourage game makers from around the world to create games in which stereoscopic (3D) vision truly impacted gameplay.
Bossa Studios
Become Nigel Burke, a would be surgeon taking life into his own shaky hands, performing life-saving surgical manoeuvres on passive patients.
Namco Bandai
TEKKEN series Director/Chief Producer Katsuhiro Harada announced his latest project with a teaser video for TEKKEN 7 (working title) which will be powered by the UNREAL 4 engine.
nDreams
An experience where perspectives shift, the right choice is never clear, and a question is always left open: When does the end justify the means?
Cloudhead Games
The Gallery is an episodic, fantasy exploration game built for virtual reality, inspired by the mystery of dark 80's fantasy adventure films.
Thotwise
Thought of as an immersive and frightening story driven game, Abductions is a prequel for The Hum Game, The Alien Invasion Simulator, both parts of a huge sci-fi / horror universe called The Hum Universe.
Sony Santa Monica Studio
As seemingly the last human on earth, you take on the task of driving these brain-eating (and tea drinking) bodies to their chosen destination — but you better do it the right way!
SCE Japan Studio
A VR-exclusive iteration of Sony's PlayStation 4 party game, utilising PlayStation VR.
Drool
Thumper is a rhythm violence game. It combines classic rhythm-action with breakneck speed and brutal physicality. You are a space beetle hurtling towards a maniacal giant head from the future.
Innervision Games
A first-person adventure game designed exclusively for VR, Thunderbird VR promises to take you on a fantastical, immersive journey.
Nadeo
Test your skills in outlandish tracks and challenge your friends at home (offline splitscreen) or online.
Supermassive Games
Until Dawn: Rush of Blood is an all-new game being created exclusively for PlayStation VR. It isn't Until Dawn DLC, nor a sequel to Until Dawn.
Red River Studio
Vector 36 is Physics-Based Racer set on the terraformed surface of Mars. You pilot a Skimmer, a completely customizable, surface skimming vehicle. With total control over every component, you are responsible for how your Skimmer performs.
Truant Pixel
Players will assume control of the "Virtual Eukaryote Visualizer," or VEV: a remote-controlled nanoscale artificial organism capable of surviving in a multitude of familiar and foreign microscopic environments.
SadSquare Studio
You'll wander through the gloomy corridors, explore every dead room, and get lost in endless mazes, your head filling with memories of the dead families that once lived in this very home.
VizionEck
A First-Person Shooter Unlike Any Other, VizionEck is a fresh take on the stagnated FPS genre. It looks different, but more importantly it plays different.
Gaijin Entertainment
War Thunder is a next generation MMO combat game dedicated to World War II military aviation, armored vehicles, and fleets. You will take part in all of the major combat battles, fighting with real players all over the world.
Uber Entertainment
You are Bess, a young co-pilot flying with your father when you crash into a mysterious fortress that emerges out of the clouds. With your father kidnapped and plane in ruins, you set out to explore the flying fortress and rescue your father.
Red Storm Entertainment
Werewolves Within captures the essence and competitive spirit of playing around the table through VR technology.
Sonnori
The story of a young man's trip into school at the dead of night to deliver some candy in preparation for the Eastern Holiday of the same name, White Day to 'So-yeong', a girl at school he likes, and to return the diary she left behind.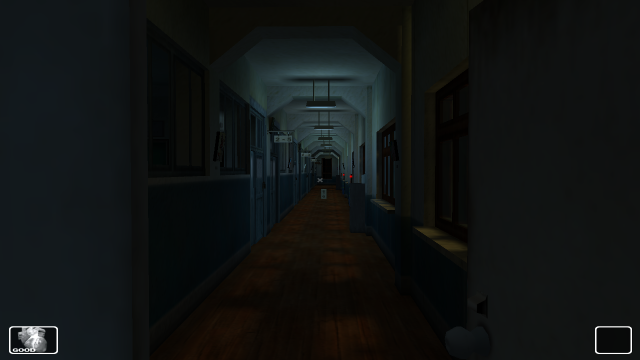 Psytec Games
A first person grappling hook exploration game. Soar through the ruins of a fallen civilisation and discover the secrets of the ancient world.
Vertigo Games BV
An online multiplayer dive game with optional Oculus Rift support. We recreate the world of wonder & discovery that exists at the bottom of the ocean - together with you.
Reload Studios
Each infantry class will augment your tank class in unique ways so pick a tank that best suits your play style in the battlefield. Will it be something monstrous like the Tiger or the more agile Sherman Firefly?
White Lotus Interactive
You are on a journey to earn your freedom, while freeing other spirits trapped in the in-between. Each realm you visit was once home to a spirit, which will act as a guide in telling the story of his/her life through scattered poetry.