Continuing its tradition of not saying anything for extended periods of time, and then revealing something very little but very cool, Magic Leap has unveiled a new video demonstration of its in-development augmented reality tech.
The video, titled A New Morning, conceptualises a house which is rigged with points of interaction that are accessed by using Magic Leap's AR interface. The video claims to be actual footage shot through whatever kind of headset or glasses Magic Leap is developing.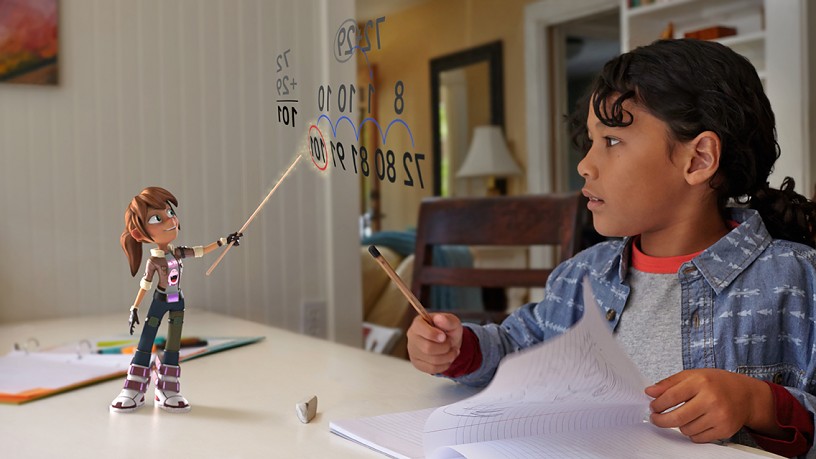 The video is impressive both for the clarity and stability of the holographic projects it depicts. It's the kind of polish we haven't seen in other augmented reality demonstrations, such as the Meta 2. On the other hand, the video doesn't exactly depict a completely real-world use of the Magic Leap - which is potentially why the company has been so secretive up to this point.
Microsoft confused AR enthusiasts by skirting around the fact that its own HoloLens headset had a much more restrictive field of view than its unveiling depicted. Magic Leap could be dealing with similar issues itself. Either way, the technology looks to be getting closer and closer to the conceptual images Magic Leap first revealed, below. We're looking forward to seeing what's next.