Description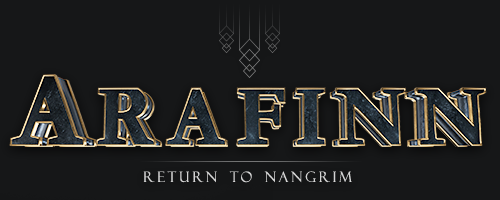 The lands of Arafinn are afflicted by a smoldering conflict that outlasts hundreds of generations. When the North fell, Nangrim, home of the Stonebeards, soon got overrun by the invaders. Now - centuries later - it is the player's quest to discover this forsaken place and reveal the secrets buried in the cold depths of Nangrim.
Return to Nangrim is a first-person fantasy game which involves exploration, research, riddle solving and defense strategies in order to unveil the secrets and story of Nangrim.
During his journey, the player will find books written in a runic scripture that provide information, story and hints. In order to being able to read those books, the player must learn to translate those runes. To do so, he is given hints for example in the form of translated fragments, which over time and with additional research, allow to translate the ancient language of the Stonebeards.