Description
Try our new Alpha Demo here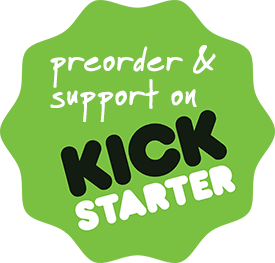 Learn more at ShadowKnightsStudio.com
We first created The Lighthouse almost 3 years ago in January of 2014 as a simple 2d point-and-click thriller game. Because we designed and built it in under 48hrs, we had to keep our vision and scope limited.
Like most developers, we figured we would redo the whole thing one day and give it the time and energy it deserved. We are proud to say that The Lighthouse is being re-imagined and fully rebuilt using Unreal Engine 4.
Our goal is to tell a unique short story through the perspective of the character. To achieve this, we are switching from point-and-click to a First Person persepctive. We will give the player the ability to explore and interact with the world in 3d, and should the player have the equipment, they can become fully immersed using their HMD set of choice ( Oculus Rift, Vive, etc.).
The Story
The game, "The Lighthouse" takes place February 19, 1964. You play as Irvine, a former detective turned private investigator in the state of Maine. Irvine's life is typical for someone who solves problems that the city doesn't have the inclination to follow up on or solve. In doing so, many lucrative cases that would come to his office are from locals, usually fulfilling requests to shadow couples looking to expose infidelity or business owners asking Irvine to gather enough evidence to incriminate a business partner.
February 19th is an important anniversary for Irvine, as it was the day he lost his first born, Lily, to cancer 7 years before. Every year, he would visit her, place a yellow lily and lit candle on her gravestone and watch it burn until it was extinguished. This tradition had never been broken, until today. As Irvine began to pack and leave his office, candle in hand, he noticed a letter slide underneath his door.
The letter was marked "Irvine" and inside it read:
"Mr. Irvine,
My daughter hasn't come home for 2 years, 4 months and 9 days. You see, she's missing. She was involved in the old lighthouse incident, you may remember her name- Lily. I've asked the local authorities to look for her, but they haven't got a clue. They tell me horrible things that no parent should hear. They tell me to accept that she may have died. Worst, they tell me they can't help. I can't sleep until I know where she is, if she's safe, if she's scared, if she's trying to come home but can't find home. Help me find her. Look for her at the Lighthouse, as that was her last known location.
-Elizabeth Beaumont
Inside the envelope was an address and a yellow lily.